Avatar: The Way of Water: These Unbelievably Good Fujinon APS-C Lenses were Used to Film Large Parts of the Movie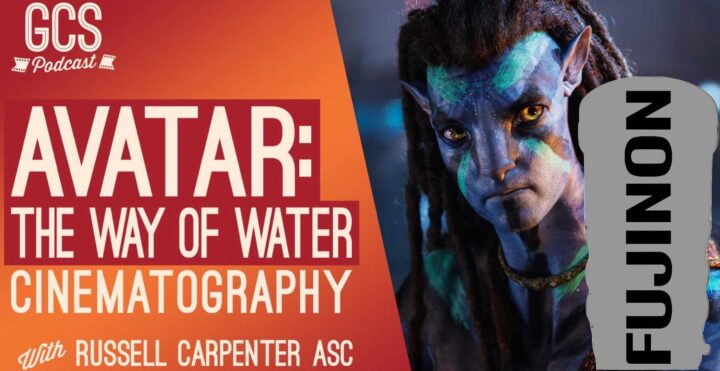 After this article, tons of Forum heroes and YouTubers will cancel their ticket for Avatar: The Way of Water.
Why?
Because once they find out that important parts of the movie where shot using the totally unprofessional APS-C format (Super35 cameras) in combination with not crazy fast Fujinon APS-C zoom lenses, they will know that this movie must be a technical disaster, and they'll rather invest their precious time into creating Full Frame f/1.2 masterpieces in their basements.
But there will be those, who will watch the movie anyway. And today's story is for them.
AVATAR: THE WAY OF WATER director of photography Russell Carpenter talks with Go Creative Show host Ben Consoli about the making of the film and using the custom-made 3D Sony Venice [also used with Sony Rialto Camera Extension System] – video below.
At some point they talk about which lenses they used for the movie, and here is where the praises for these prosumer Fujinon APS-C lens start.
Everything was done to get it as light as we could.

We didn't need to work with a Full Frame sensor, that would require very big lenses. We wanted to work with zooms so we didn't have to change lenses all the time.

We did a lot of testing and research, and we ended up with these prosumer Fujinon lenses made by Fujifilm [the Fujinon MK 18-55mm T2.9 and the Fujinon MK 50-135mm T2.9].  Each one is about 2.2 pounds and about 8 inches long, which is ideal for being on a rig.

The amazing thing about these lenses when we tested them, was that even though they were not as fast, at their wide open aperture of f/2.9 they were super super sharp. We thought we did something wrong with our test as they were as sharp as lenses that cost 10 times more.

We shot 90% of the movie on the MK18-55mm T2.9. In the world of 3D you get much more sense of depth if you shoot wider.
Russell Carpenter literally says they shot 90% of the movie using the Fujinon MK 18-55mm T2.9, but my guess is that he refers to the underwater scenes in the movie, although he did not specify that. He just said "movie" not "underwater parts of the movie".
So, not only the backstage images of Avatar were taken with Fujifilm gear (as we reported here), but also the movie itself was shot using Fujifilm APS-C gear!
You can watch the podcast in the youtube video down below (automatically starts on the part where they talk about the Fujinon lenses).
Fujifilm in Movies