Wildlife Photography with Fujifilm Gear

Wildlife with Fujifilm gear
guest post by Michal Krause – website – @mkrause Instagram – Facebook
Some time ago, I read with interest the article in which photographers discussed what gear they miss for photographing wildlife in existing Fujifilm offer. They mostly mentioned various lenses of different focal lengths and apertures, which could give some people the impression that it is almost not possible to photograph wildlife with the Fujifilm X system. Therefore, I decided to summarize my almost five years of experience in this field. I hope to inspire and encourage some photographers who consider getting into wildlife photography with Fujifilm gear.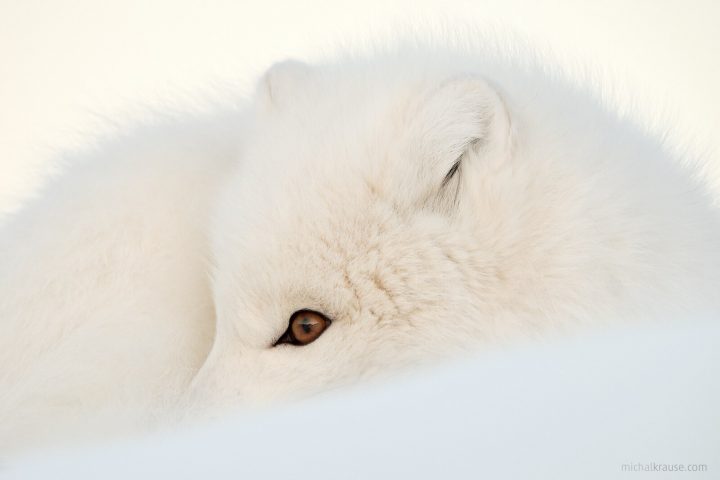 It is not my goal to question the needs of fellow photographers — they are professionals who know very well what piece of gear would be helpful for them. I would rather address those who are at the beginning of their journey or are not sure about switching to Fujifilm. For years, I underwent various periods, from the very beginning with the cheapest available gear, through a period of a giant backpack stuffed with expensive professional DSLRs and lenses, to a deliberately minimalist today with Fuji. I know how difficult it is to decide which equipment to buy, how easy it is to make unnecessary mistakes, and that even the most expensive gear may not bring the desired satisfaction and results.
Years ago, I left the safety of a job in a successful Internet company and threw myself into the uncertain waters of working as a freelance photographer and educator. I had a clear idea of what I wanted to do. Instead of keeping savings for hard times, I spent a lot of money buying the gear that I was sure I need, and with the feeling that I would hardly save on it later. Not only was it a very dubious consideration from a financial perspective, but also not a year passed, and everything was different. The change began with my purchase of the Fujifilm X-T1 and the XF23mmF1.4 lens as a set for everyday use. A month later, I sold all my DSLR lenses with shorter focal length and bought XF56mmF1.2 (by the way, these two Fujinons still fulfill 90% of my needs for both commercial and personal projects unrelated to nature photography). However, I planned to continue to use the DSLR with 70-200mm f/2.8 and 300mm f/2.8 lenses for shooting wildlife. But the change in my mindset already started. I loved my new gear so much that when Fujifilm announced the XF100-400mF4.5-5.6 a month later, I immediately began to think about replacing the remaining equipment. I had to wait a while before I got it for hands-on testing, but then the decision was easy — I completely switched to Fujifilm even for wildlife photography.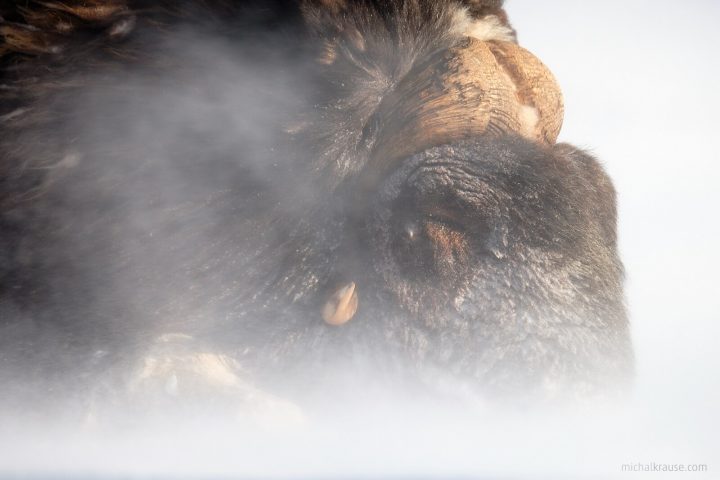 Since then, I have photographed animals in many places on our planet, and the XF100-400mm is still my workhorse. In addition to optical quality, I appreciate that it is very versatile and relatively compact. I photographed small animals and birds in tropical rainforests as well as large mammals such as reindeer and muskoxen on the cold northern plains. Sometimes I use an XF1.4X teleconverter for additional reach, but I consider very long focal lengths to be more useful for shooting smaller animals at shorter distances than vice versa. The possibility to zoom in on a distant larger animal does not necessarily lead to more interesting photographs, and it is often difficult to achieve optimal technical quality — for example, due to heat wave distortion.
The most common concerns people have about lens speed. We are used to the most popular prime lenses in the wildlife genre offer an aperture of 2.8 or 4. So, isn't 5.6 too slow? Is it enough to shoot in low lighting conditions or to achieve a blurred background? It is clear that faster lenses are superior in both these aspects, but in the real world, it depends a lot on what and how you are photographing. In many situations, it may be necessary to use smaller apertures to get sufficient depth of field, especially for smaller animals — for example, passerines and other birds in the forest. In the shadow of trees, you often need to use a higher ISO, and it surely would be better to compensate for the lack of light with a lower aperture, but the depth of field would be just too small. To capture the following photo of the Black-naped monarch from the Sri Lankan Sinharaja Forest, I had to use an XF1.4x teleconverter, so the aperture was f/8 (and in terms of depth of field compared to full-frame effectively f/11). As you can see, it was enough to capture the bird's head and structure of the nest sharp, but its back and tail are out of focus. The resulting image would not benefit from the shallower depth of field of larger apertures, in my opinion.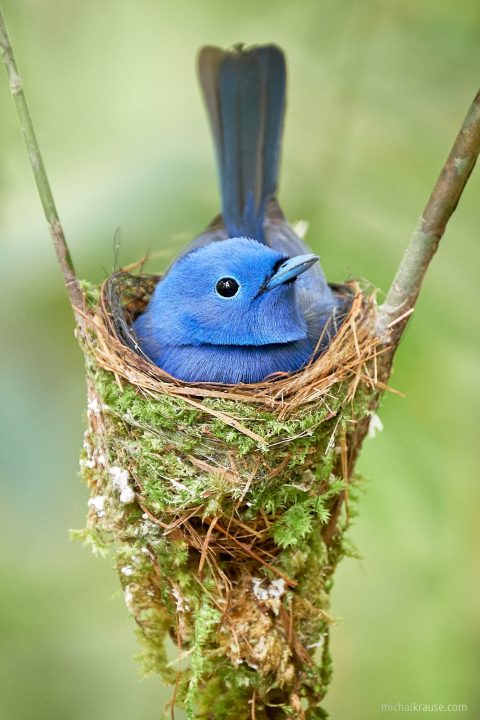 Therefore, when shooting in similar lighting conditions, the camera's ability to maintain good quality at a higher ISO (specifically 5000 here) is more important to me. X-T2 is capable enough in this aspect — jurors of Nature's Best Windland Smith Rice Awards international competition probably had the same opinion since they highly honored the image and also selected it for displaying on exhibition as a large print.
Although I prefer to photograph in colder regions, circumstances have taken me several times to the rainforests of Sri Lanka, Malaysia, and Australia. There I thoroughly tested that I am not limited by the lens aperture even when photographing in the shade of the jungle as it might seem. By the way, I looked at the aperture statistics of my older photos when I was switching to the XF100-400mm, and it turned out that in about 90% of cases, I did not use my former fast lenses wide open.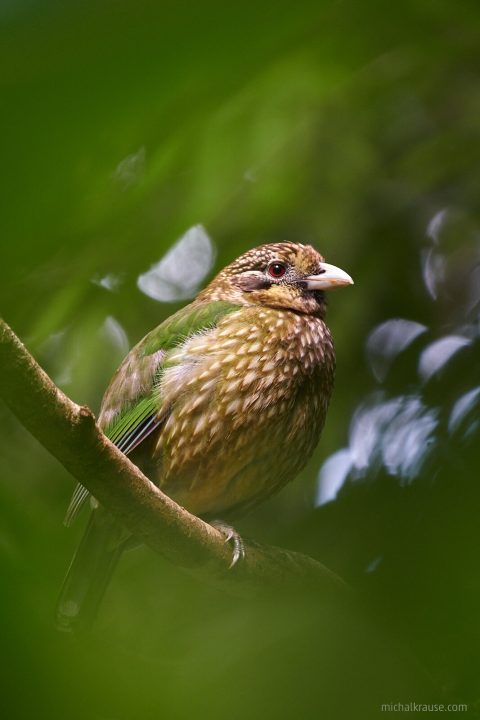 In addition to sufficient photo quality at higher ISO values, I also rely a lot on lens stabilization. Of course, it is not a remedy for all situations because the main subject may get blurred by its movement when shooting at a longer shutter speed, but it is still a great advantage. Thanks to it, I often photograph animals at 400 mm with a shutter speed of 1/60s handheld — and sometimes I manage to take sharp photos for even longer times.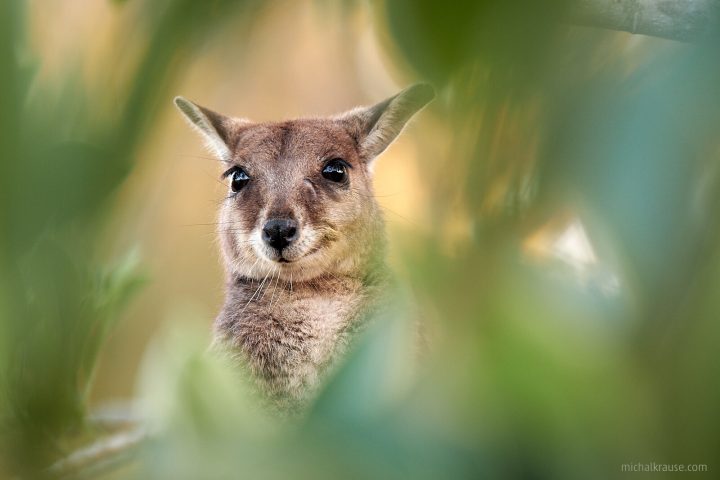 Regarding the background blur, the optical laws are relentless. If you use a smaller aperture under the same circumstances, such as the focusing distance and the distance between the subject and the background, the background will be less blurred. I often say (with some exaggeration) that the difficult part of wildlife photography is that the photographer controls almost nothing. But the truth is that you can affect the background appearance by positioning yourself. In my experience, only a few photos of animals are snapshots taken during walks in nature — more often photographers work in selected locations where they can (to some extent) choose what the scene will look like. Of course, animals may not agree with your choice, but that's the part of it :)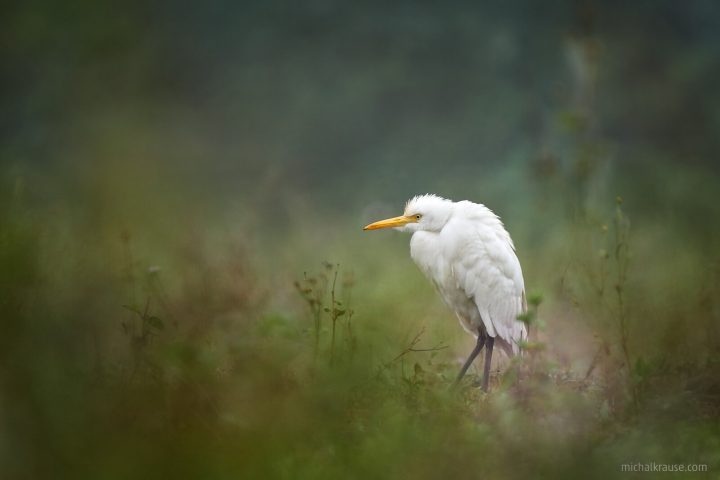 When shooting smaller animals, there is usually no problem to blur background enough — a relatively large magnification ratio causes the shallow depth of field with even quite close objects blurred. In such cases, I love to include vegetation outside the depth of field in the image. It can be more interesting than a completely blurred uniform background.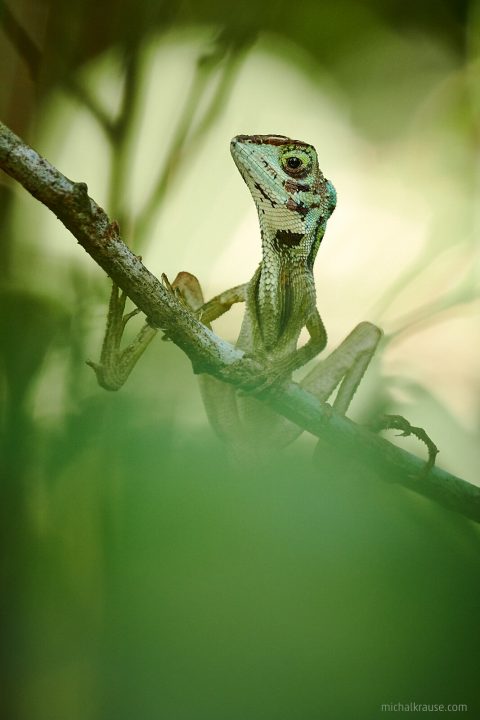 Of course, fast lenses are great for some situations. For me, these mainly include photographing larger animals from a distance, often with the environment, which should be recognizable, but not to compete for the viewer's attention with the main subject.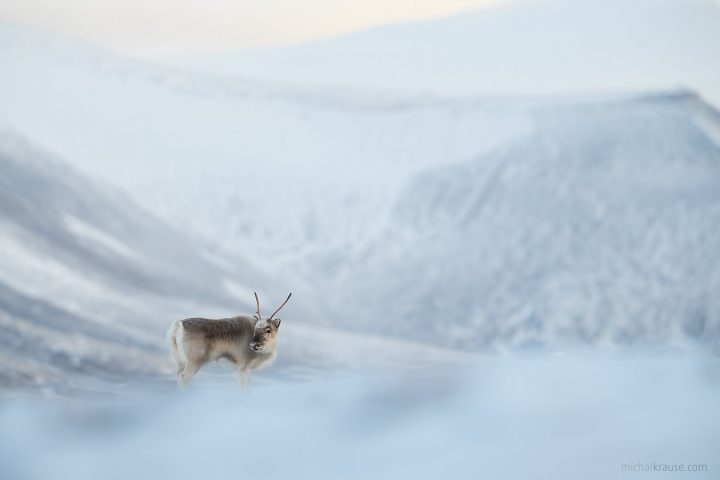 If the depth of field is sufficient, the larger aperture, of course, helps to reduce the required ISO or shorten the shutter speed when photographing in low light conditions. It's also important to mention another advantage of fast lenses, which is the better speed and accuracy of the autofocus. If more light passes on the sensor, AF is typically faster and more reliable, and such lenses could work better for subjects like birds in flight or other swift actions.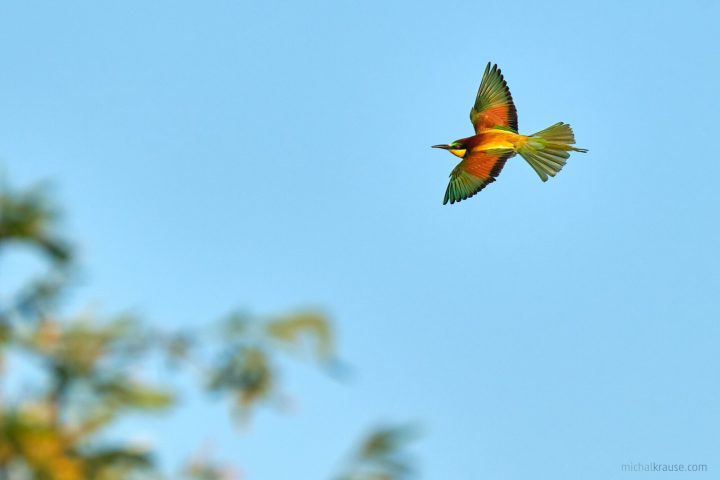 I understand the demand for large-aperture lenses — after all, I enjoyed photographing with the XF200mmF2, which is undoubtedly an amazing piece of gear. Nevertheless, I stick with the XF100-400mm and its versatility as my primary lens. My fellow photographer once commented on his switch to a small sensor that he may not be able to take some photos as before with a full-frame, but features of the new system opened many new opportunities. I feel the same way from my experience: other lenses have their advantages, but with the XF100-400mm, I can take pictures of large mammals, small birds, and sometimes even insects, and it does not weigh too much, so I have no problem taking it on longer hikes or to the mountains.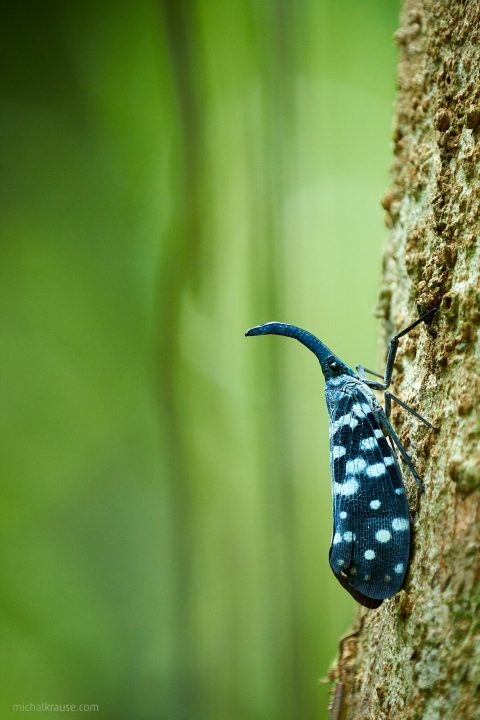 As I have already mentioned, I am a fan of a minimalist approach — it includes the fact that I can make do with only three lenses on my trips. I talked about the first one so far, but I would like to mention the remaining ones briefly. Another I swear by is wide-angle XF16mmF1.4. Maybe you have it in your bag, but it didn't come to your mind how versatile it is and that it could be handy for wildlife photography — it works great not only for reportage, behind-the-scenes images, landscapes, or the occasional starry sky. I use it more or less for these: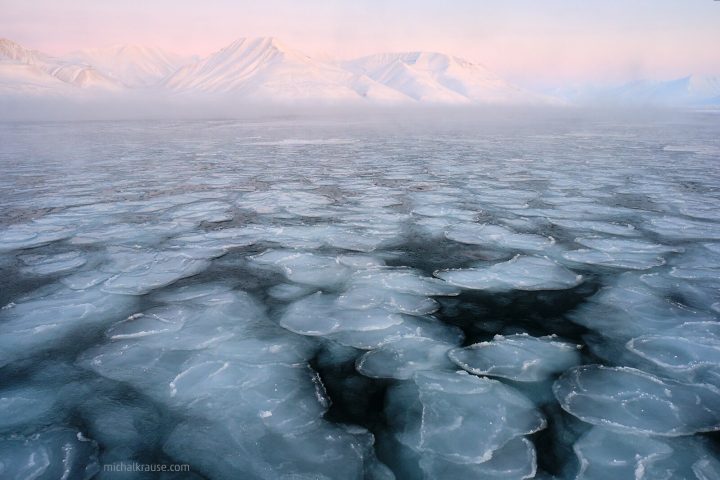 Besides this, it is also relatively unique among wide-angle lenses for its short minimal focus distance. Coincidentally, its maximum magnification is similar to that of the XF100-400mm at a long end. In both cases, the reproduction ratio is approximately 1:5, but the overall result is, of course, different. The wide-angle lens allows capturing small animals with the bigger context of their environment.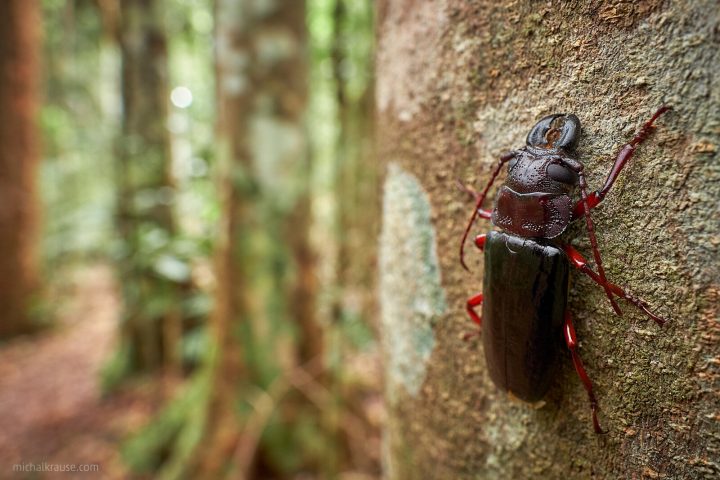 You are not limited to just images with a broad depth of field (actually, with such magnification, you have to use very small apertures to achieve it). You have a range of options on how to render background, and if you want, you can easily blur it completely: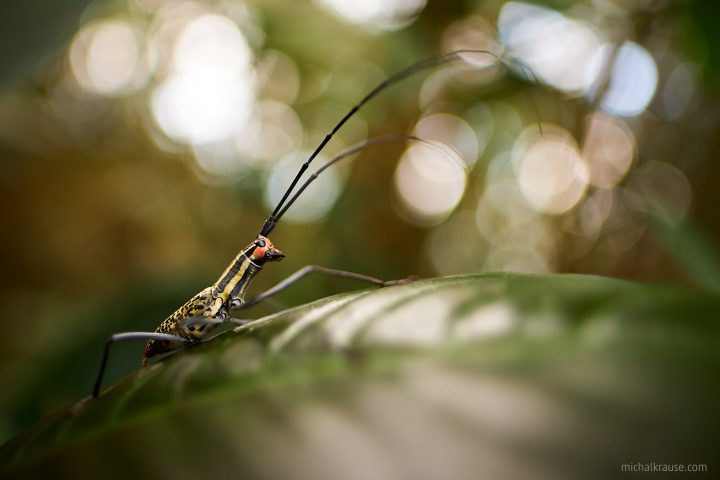 By the way, this lens is also great for remote-controlled close-up photography of animals: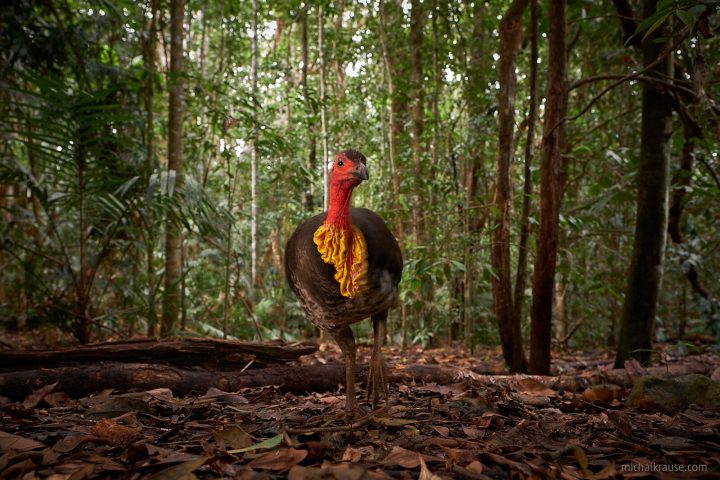 Or just photographing animals, who doesn't afraid people too much: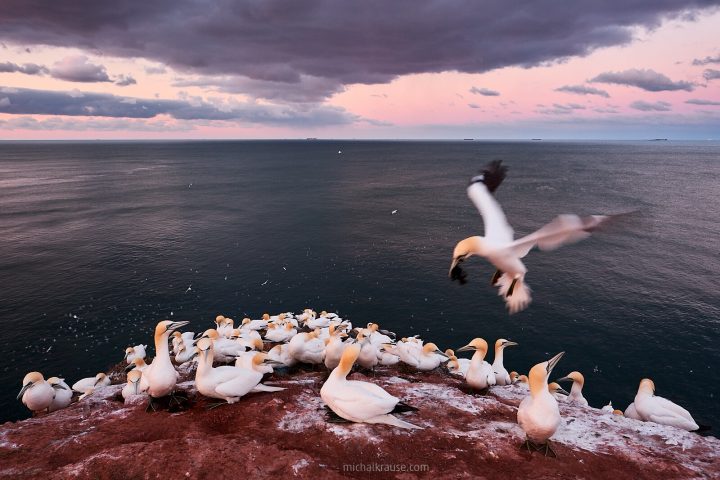 The last lens you can find in my backpack when traveling in the wild is the XF60mmF2.4 Macro. One of the oldest lenses of the X system has its weaknesses, especially in terms of autofocus speed. But it fills perfectly the gap between 16mm and 100mm, and optically it is superb. And again, of course, I have several uses for it — except photographing small creatures, I often use it for panoramic photos or portraits of animals and people.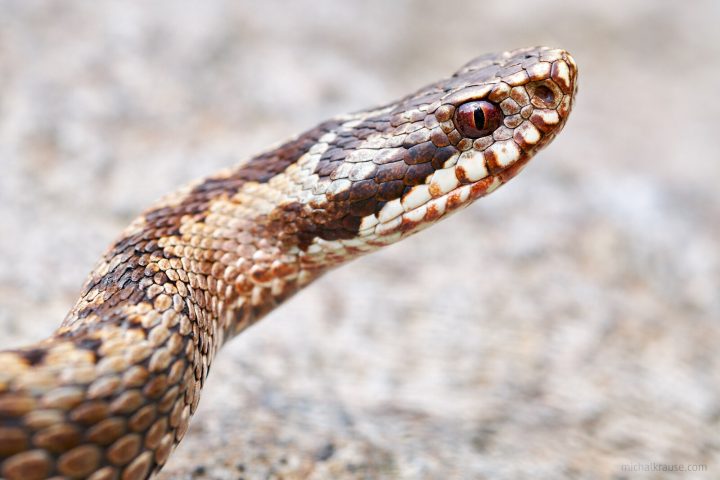 Since macro is just a complementary genre for me and I more likely shoot smaller animals like reptiles and amphibians than tiny ones like insects, I prefer this older but much smaller and lighter (and also cheaper) lens. If macrophotography is your main interest, the XF80mmF2.8 lens is undoubtedly a better choice.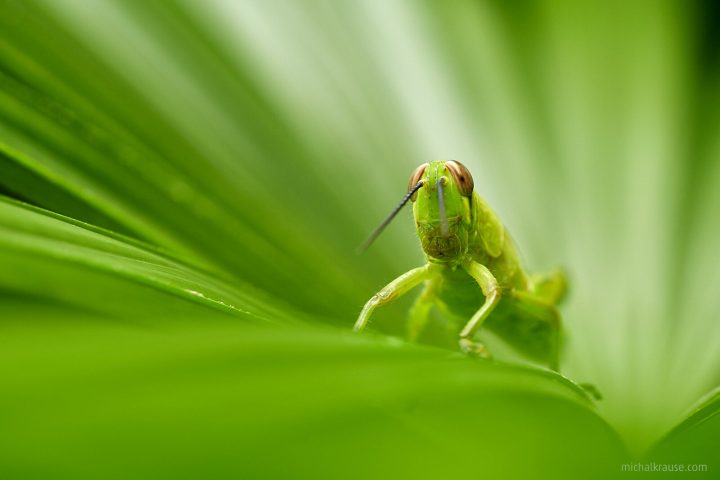 You may have noticed that I haven't talked too much about cameras — it was on purpose because I feel that there are fewer worries about whether they can handle wildlife photography well. I've used almost every X-T body, and I haven't felt limited by any of them since X-T2. Newer bodies bring useful features that make life easier and it is a pleasure to use them, but I know that I would be able to work with entry level models if needed. Of course, innovations are useful for photographing wildlife — I would mention faster AF and tracking, higher burst rates (especially in combination with the pre-capture feature), focus bracketing, IBIS… All this can help me to get the desired photos.
I definitely agree that expanding the lens offer is a good thing because different photographers have different needs, and diversity is always positive. On the other hand, I believe that even more important is the time dedicated to photography, the knowledge of animals, and the experience gained in the field. Hopefully, it won't be too bold to end with advice for everyone who wants to get into the wildlife genre with Fuji: believe that the gear available today can handle a lot and the real limits lie most often elsewhere.
I wish everyone many great experiences when photographing nature and lots of great images!
Michal Krause has been a photographer for almost 20 years and currently focuses mainly on wildlife photography. His passion has taken him to four continents and numerous biotopes ranging from tropical rainforest to African savanna and temperate forest to mountains and Arctic plains. He says the cold north is a matter of the heart to him and likes to go back to the Arctic wilderness. Michal's photographs have been honored in several contests, including Czech Press Photo, Wildlife Photo Contest, and Nature's Best Windland Smith Rice Awards, and he is a proud Fujifilm X-Photographer and f-stop brand ambassador. He has authored several hundred educational articles and three successful e-books on postproduction, gives regular lectures, and runs individual photography workshops. Last but not least, he is the co-founder of the Czech Nature Photo contest and has chaired its jury three times.
Website: https://www.michalkrause.com/
Instagram: https://www.instagram.com/mkrause/
Facebook: https://www.facebook.com/michalkrause.1/