Travel Photography – Fujifilm X-Pro 2 vs. Canon 5D Mark III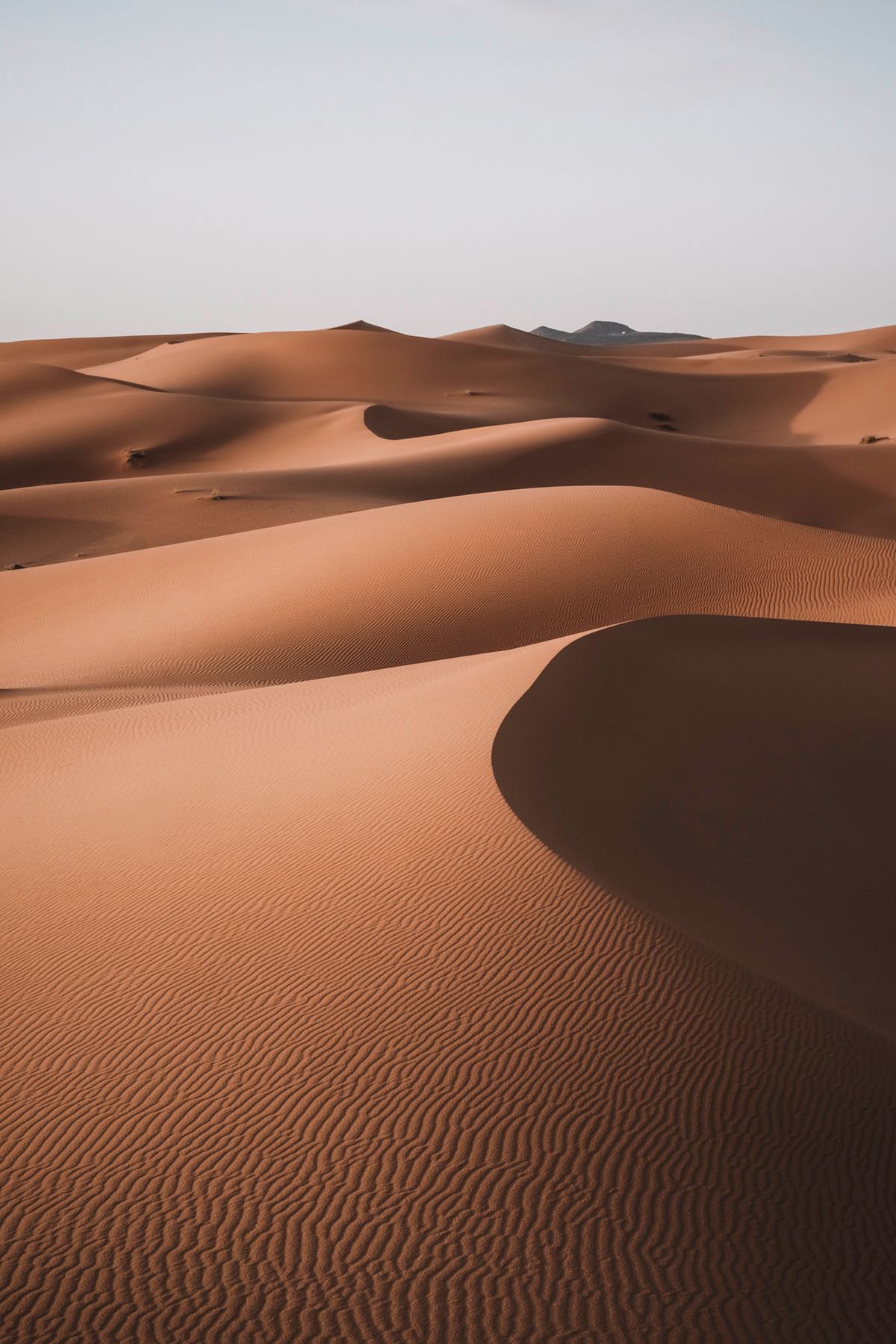 NEW GUEST POST FEATURE
Write Your Articles Directly On FujiRumors!
guest post by Andy Gawlowski – worldwidewax.ch – facebook – instagram

Travel photography demands high technical performances of a camera. A suitable camera should be able to reliably deal with constantly changing lighting conditions (dynamic range, ISO-performance, white balance) and react as fast as possible to spontaneous moments and movements (autofocus), just to mention the most important requirements. Among the "must have" of such an all-rounder camera are anyway colour-balanced and sharp photos.
Since the market launch back in 2012, I have been shooting with the Canon 5D Mark III and numerous prime lenses from Canon. The 5D delivers excellent picture quality, is fast-paced, and has a very good ISO performance for most situations. It comes quite close to such all-rounder. However, throughout the past four years I often met and exceeded the limitations of the 5D, which drove me crazy at times and brought me somewhat to the point of despair. These weaknesses include in particular its size, its crazy high weight (12kg in total with all lenses) and its poor dynamic range.
For my trip through Morocco in October, I got the opportunity to photograph with the Fujifilm X-Pro 2 to test the camera thoroughly. I have been wanting to try a mirrorless-system for a long time. Nonetheless, a full frame mirrorless camera would be no option for me. Full-frame mirrorless offers zero advantages compared to full-frame DSLRs in lens size and weight (only the 70-200f.2.8 weights 1,5kg!). So if you have a bag full of gear, the only area where you can save space and weight is the camera body alone which isn't a big benefit. Initially I was very sceptical towards the idea of changing from a full frame to a supposedly weaker APS-C system. Given my high expectations regarding picture quality, I could hardly imagine that an APS-C camera could nearly keep up with a full frame camera.
My resume after travelling for two weeks with the X-Pro2? I'm just about to sell my entire Canon gear and switch to Fujifilm. Here are the reasons.
Push READ MORE to Enjoy Stunning Images & Read the Full Story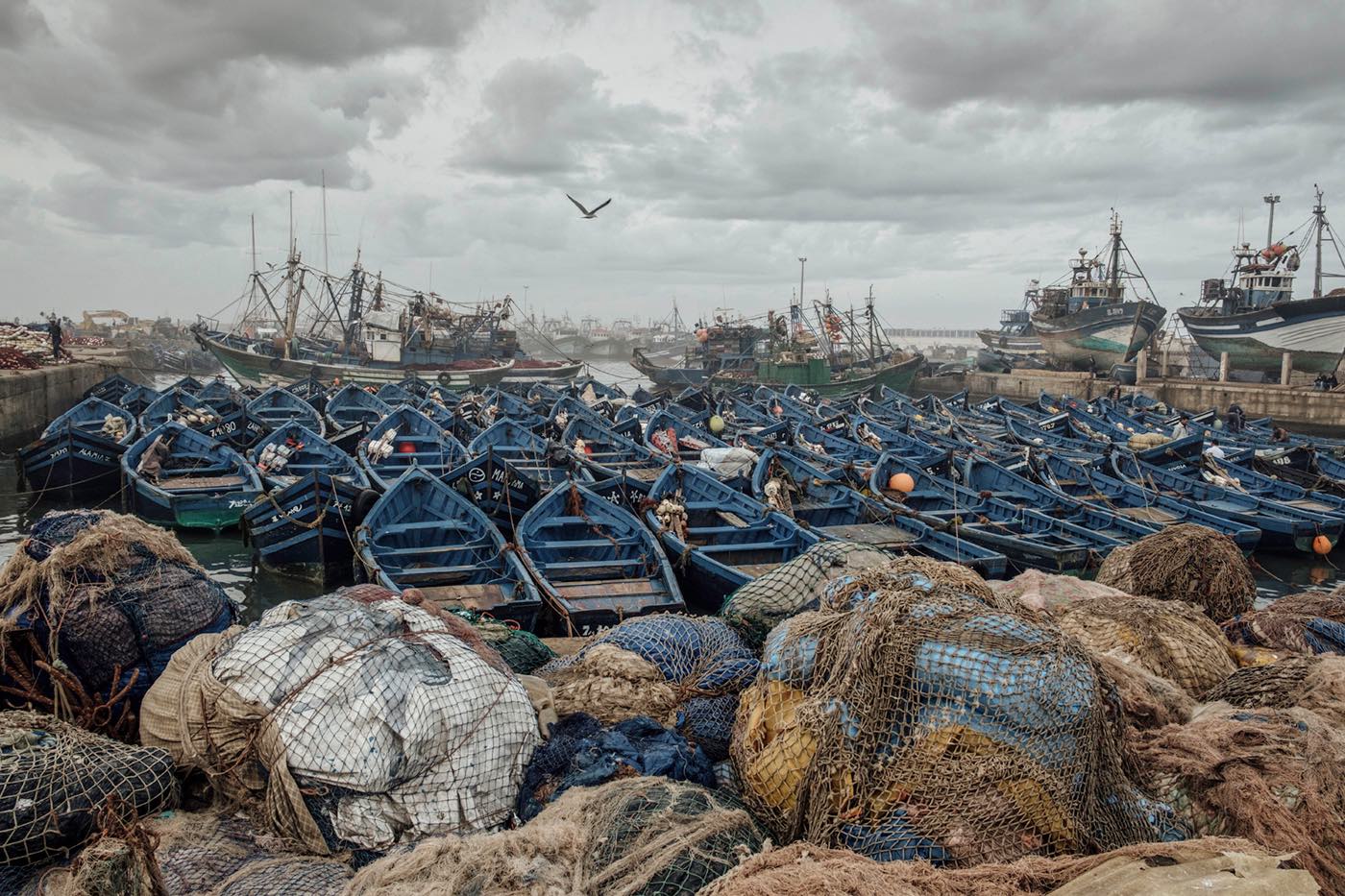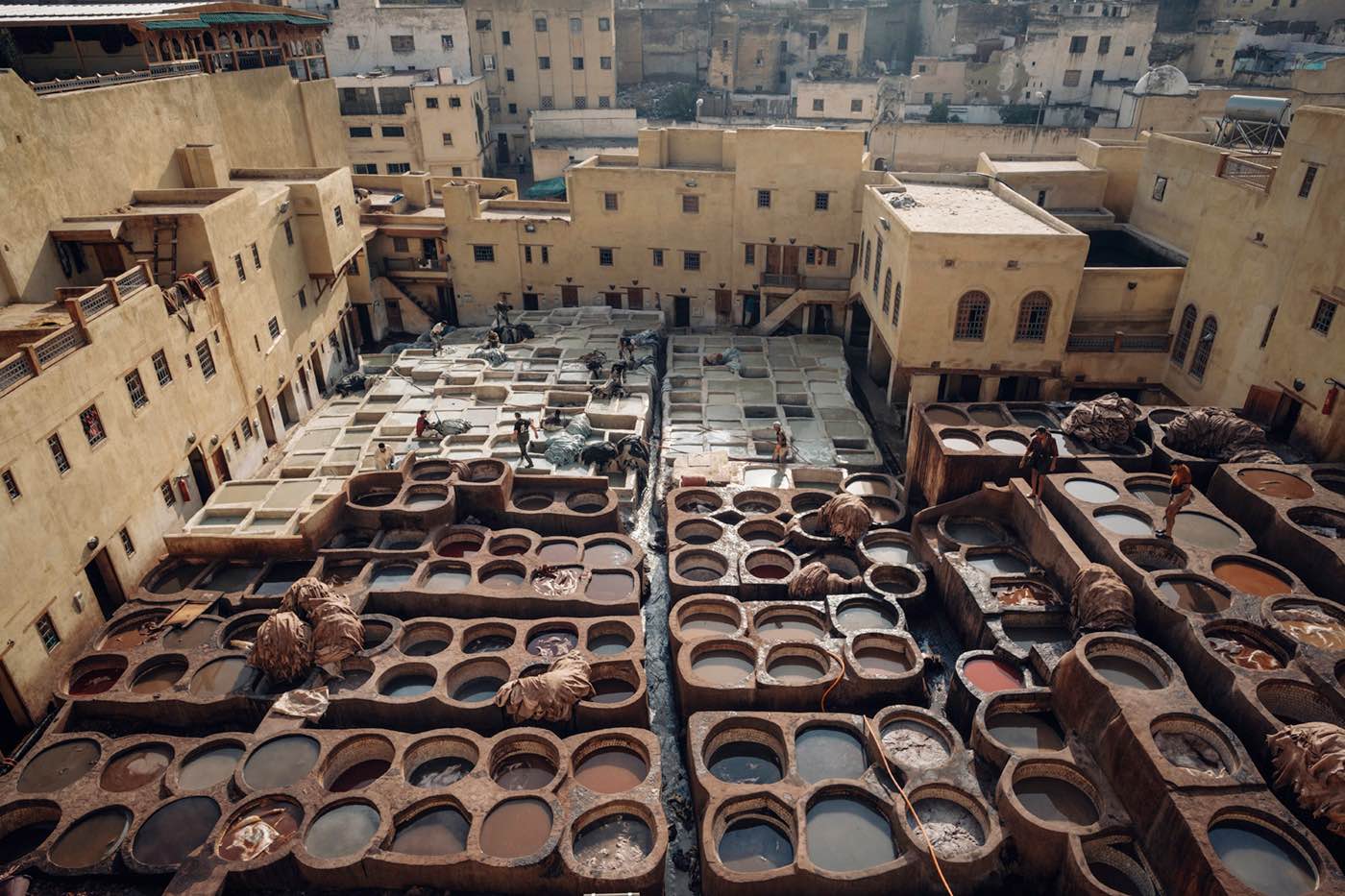 Photographing with the X-Pro2 – General thoughts
First things first. A camera has to be fun to work with and motivate oneself to take pictures. From the very first moment, that is exactly what I learned to love about the X-Pro2. This effect is indeed the result of the camera`s compactness and low weight, as well as its great straightforward operating concept (there is a knob for almost every important setting). As the camera is so small and light, it is always handy. It basically becomes a part of one`s body. Personally, I have photographed much more often, more flexibly and intensively compared to when traveling with my 5D. Gone are the days when I had to weigh up whether it is worth taking the heavy and bulky camera out of the bag. With the X-Pro2 you just take pictures as if it were an extension of your own eyes. It is fun and a game changer compared to the full frame DSLR. This applies in particular to spontaneous street photography, which for me is an important part of my travel photography. With the X-Pro2 I am not only much more flexible and faster, but also the people on the streets hardly notice me because they rather take the camera for an amateur camera and endure the photographic moment. This allows to catch considerably more intimate moments than with a large DSLR. There it was much easier to get closer to people in Morocco and to photograph their private everyday life. With my chunky 5D Mark III I was often asked to put the camera away and/or to leave the location. Most of you probably know this kind of outcome. If you take a photo with a small compact camera or a smartphone, everyone will enjoy it and smile into the camera. While you try the same with a large DSLR, literally everyone walks off. Same for me. In any case, I would not like to miss the small format of the camera and its lenses any longer.
The only things that bothered me regarding the handling were the menu and the settings for ISO. The menu is basically ok and far not as bad as one comments on the internet. The only really annoying thing is that the camera does not memorise the last position in the menu rather than it starts again on the very top of the main menu. I hope Fuji alters this issue with a firmware update in the future.
The ISO settings are positioned along with the shutter speed on one knob. While it is a smart idea, it only works badly and sluggishly in daily use. To change the ISO you have to lift the wheel and turn it to the desired position. For someone like me who prefers setting ISO manually, thus changing it quite often, it is a quite uncomfortable and slow solution. This was resolved much better at the X-T2 as the ISO setting has gotten its own knob. However, if you like to shoot with auto-ISO it should not be your problem. The X-Pro2 provides three options to define the auto-ISO range. It can quickly switch between the desired values. A great function, which I have used very often.
Image quality – Dynamic Range – performance of RAW files
Fujifilm cameras have already been praised for their colours and their image quality in many places. Therefore I won't dive into technical details, but rather describe my subjective impression. Because in my opinion one can only have a convincing judgement if one has the direct comparison to his own photo equipment, his personal photographic style and his own post processing. To sum it up, the image quality of the X-Pro2 (out of cam) is outstanding and in direct comparison to the 5D Mark III it is clearly superior in terms of dynamics, sharpness, colour tones (Canon and its red cast) and white balance. The dynamic range amazed me in particular. I find the distribution of shadows and lights more balanced and homogeneous compared to the Canon. The Canon deals badly with high light contrasts and therefore drowns fast in the shade or overexposes. This is solved visibly better with the Fuji, which becomes clear especially in the case of backlighting or heavy midday light. I am still amazed how well the X-Pro2 performs.
And regarding the colours? Finally, I can refer to what has so often been described. The colours of the Fuji are stunning. I cannot really describe what I like so much about it. Somehow the photos have a softer, warmer character that comes close to a movie look and which I simply feel as pleasant. It must be the X-Trans-magic.
One thing that I noticed during the post processing of RAW files is that while shooting one has to be more careful with the histogram compared to the 5D. Brightness values which pop out on the left and right of the histogram can hardly be saved during the post processing. 100% black and 100% white have little to no structure at all that could still be modified / rescued in post. Nevertheless, I find the total dynamic range as significantly richer and more balanced than with Canon.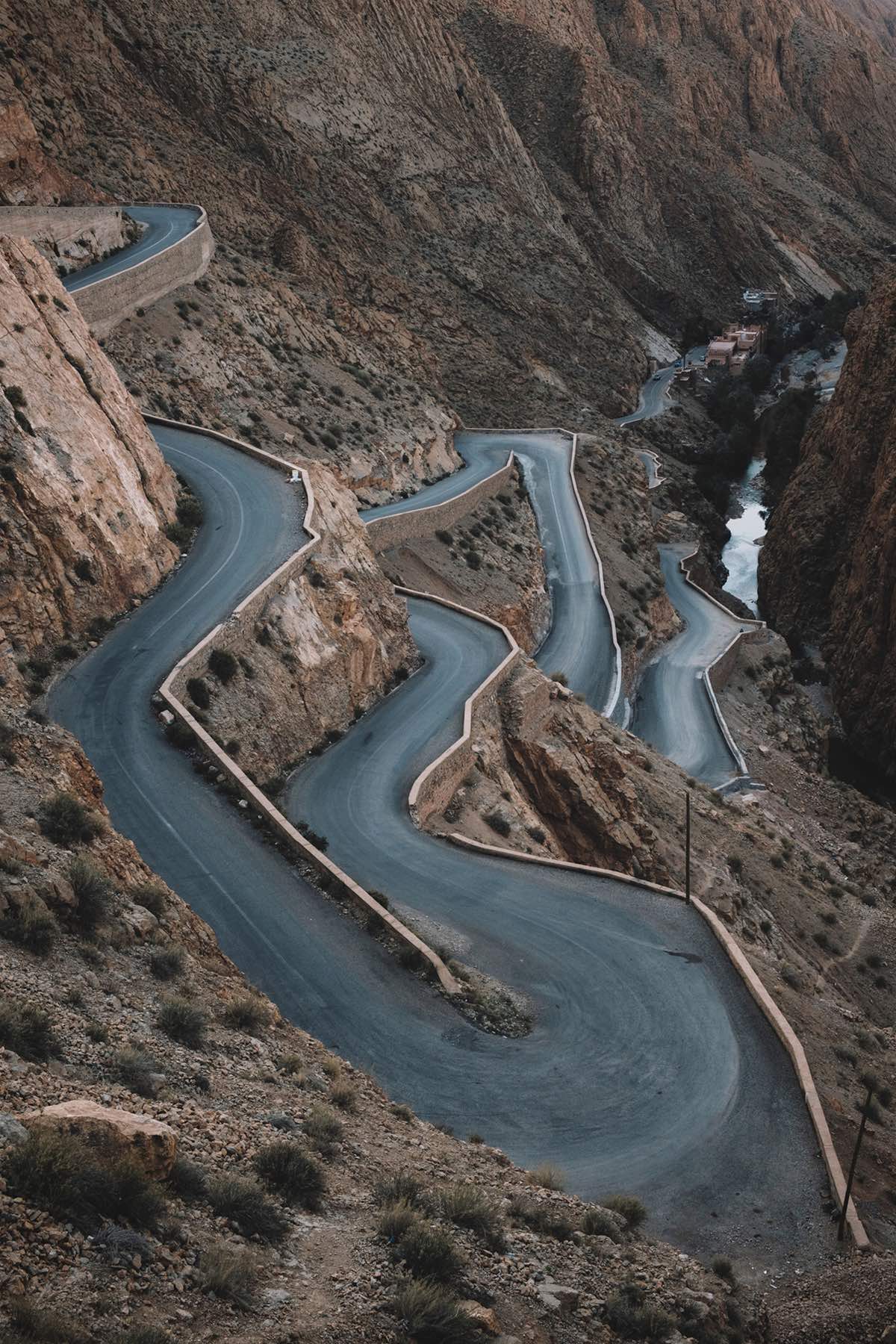 ISO performance
Digital noise prompted me back in 2012 to change from an APS-C to a full frame. First and foremost, the ISO performance of APS-C cameras was back then simply poor and from ISO 800 barely to use. But camera technology has enormously developed since then. The X-Pro 2 performs very well and only just from ISO 3200 its digital noise is stronger than with the Canon. Here, full-frame sensors are still ahead. Yet, the lead is little and in my opinion insignificant. In contrast to my 5D Mark III, I find the digital noise of the X-Pro2 more pleasant as it comes closer to real film noise and does not appear too digital.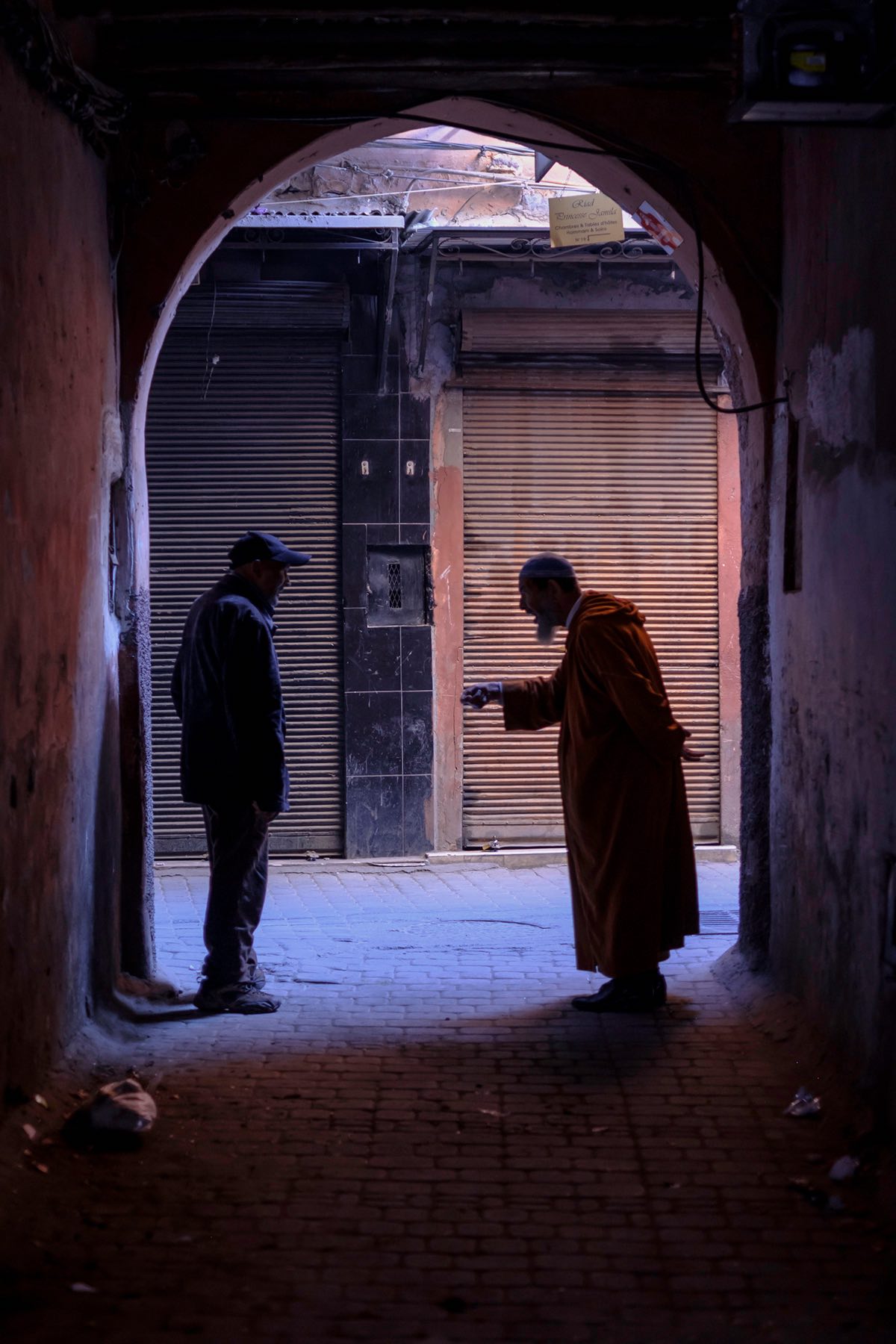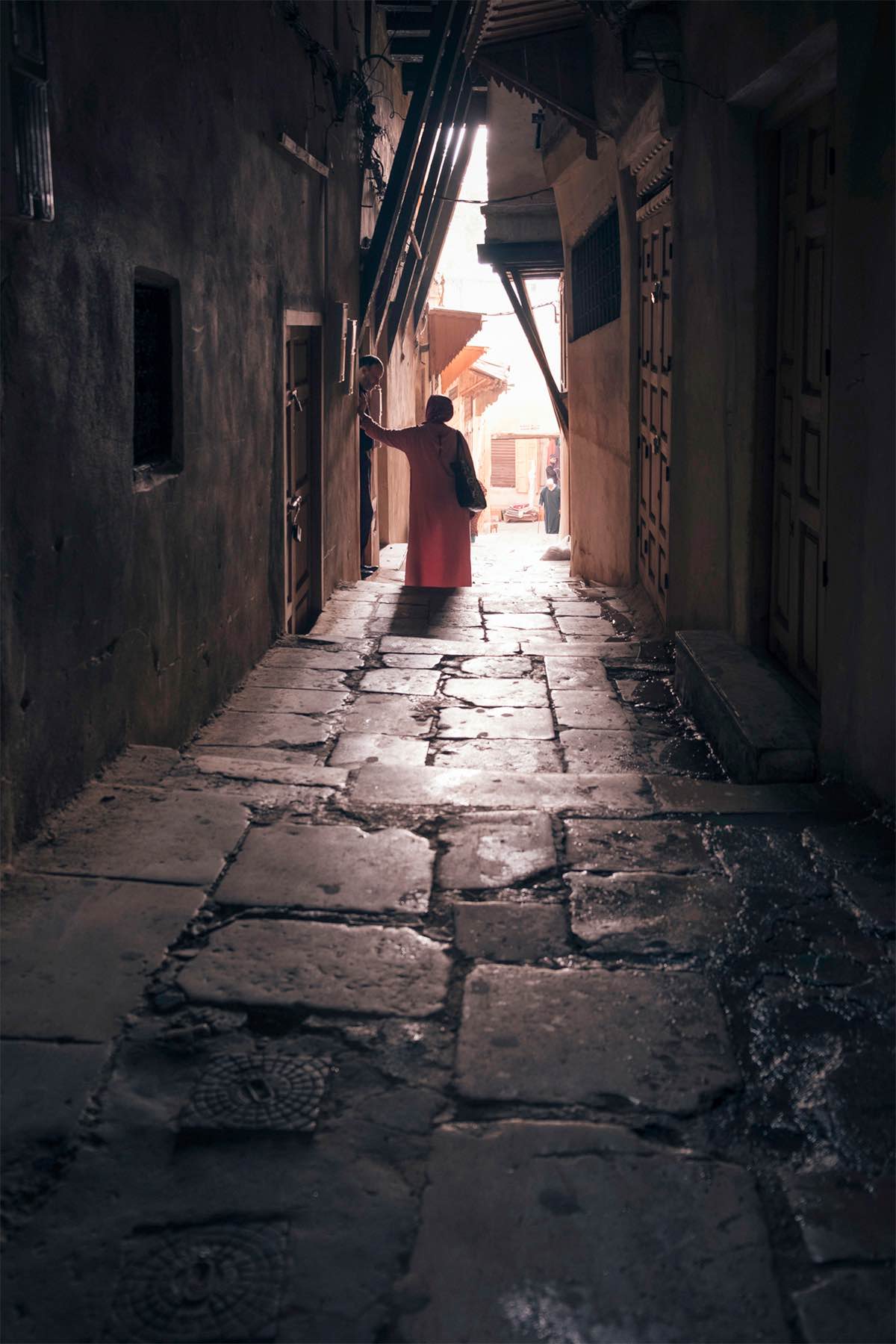 Sharpness
When it comes to sharpness the X-Pro2 has clearly taken over the leading role. For your information: 90% of the photo series taken in Morocco was photographed with the kit lens (!) Fujinon 18-55mm f2.8-4. The remaining 10% were taken with the Prime-lens 14mm f1.4. With my Canon I use the latest generations of the different Prime-lenses (L). Including the 24-70mm f2.8 MKII, which is similar to the Fujinon 18-55mm in terms of focal length. Although Canon's 24-70mm is one of the sharpest zoom lenses from Canon, the photos of Fuji still look much sharper detailed to me. This is certainly due to the low-pass filter that Canon apply in order to reduce moiré of the traditional Bayer CMOS sensor. Another big advantage of Fuji´s X-Trans CMOS sensor technology.
Bokeh
Due to the crop-factor of 1.52, the bokeh of the X-Pro 2 is not as soft as a the one of a full frame DSLR. A photograph taken with the Fuji with an aperture of f2.8 is compared to my 5D Mark III probably an equivalent of a bokeh of f4. The difference between APS-C and full frame is clearly visible, at the latest, when large aperture settings are adjusted between f1.2 and f1.8. In the end, it is certainly a matter of taste. While I rarely photograph with extreme aperture, I sometimes missed the setting as it is still a significant stylistic tool in photography that is limited a little with an APS-C camera. One can hope that Fuji can decrease the gap in future by providing lenses with an aperture of f1.0.
The electronic viewfinder (EVF)
I was very excited to photograph with the electronic viewfinder (EVF). To sum it up, I love it and never want to go back to the optical viewfinder (OVF). The fact that your finished picture is visualised right at the time of taking a picture has proved to me an extraordinary advantage. Changes to the white balance, the depth of field, or exposure are projected in live on the EVF. Gone are the times of try-and-error when I had to take several photos in different exposures, hoping one of them will be good enough. With an EVF this has taken its place in history. The EVF allows you to judge directly whether it is worth to press the shutter and if the exposure is correct. Personally, I find the EVF of the X-Pro2 somewhat too small because I am used to the simply huge OVF of my 5D Mark III. I no longer want to work without. In addition, the EVF of the Fuji has a light blue tinge, which can be fine-tuned – but not completely compensate. Here the EVF of the X-T2 is more powerful as well as significantly larger and brighter (I have tried it out). There is not much I can say regarding the OVF of the X-Pro2. I have tried it out exactly once and afterwards photographed with the EVF only. It has just been too much fun. It's a whole new way to photograph, which I never want to miss again. Goodbye OVF.
Autofocus
The autofocus of the X-Pro2 is very fast. From what I have heard and read Fujifilm has made considerable progress in this respect. I myself have no comparison to other Fuji models, only to the 5D. The autofocus of my 5D Mark III is very, very fast, while the X-Pro2 is only slightly slower. But it is much more precise, particularly, when handling low lightning conditions and darkness. After using the camera two weeks in a row in the widest range of circumstance, I remember only one situation where I missed the focus. It might be important to repeat here again that I basically photographed mainly with the kit lens. High-quality lenses from Fuji's portfolio perform better. In any case, the error rate is very low and much lower compared to the 5D Mark III. In the end, there is no doubt that this is a result of the EVF, which directly indicates whether a subject is in focus, or not. I can't say anything about the follow-focus as this is a feature I do not need and use.
Conclusion
As I considered myself a hard-core full frame photographer, APS-C cameras were basically not in the slightest on my mind. I am glad this has changed. The X-Pro 2 is a great professional travel camera, which meets my high requirements of image quality, handling and speed, and even exceeds them in parts. In addition, its low weight and compactness are just what I have been looking for. However, the most beautiful part of it is that the Fuji takes my passion for photograph to quite new dimensions. This is worth a mint. And I gladly take into account smaller disadvantages compared to the full frame world, such as the less soft bokeh and a little more digital noise.
As mentioned above, my huge enthusiasm led me to the decision to sell my Canon gear and switch to Fujifilm. I decided to go for the X-T2 because it has a weather sealed body and has a bigger and brighter EVF, which is important to me. Additionally, the X-T2 has a separate wheel for setting ISO values. Fuji had never been on my radar but I've read and heard a lot about the company and their camera systems in the last few weeks. I think the manufacturer is on the right track and is actively shaping the future of photography. Unfortunately, I cannot say that about Canon for some time now. Compared to the competition, Canon lacks behind with advanced and innovative technology as well as in almost all other areas. This is a pity, because I have exclusively photographed with Canon cameras in the last 15 years. This era is now over.
guest post by Andy Gawlowski – worldwidewax.ch – facebook – instagram