Top 3 Selling Cameras, Lenses, Software and Accessories for August on FujiRumors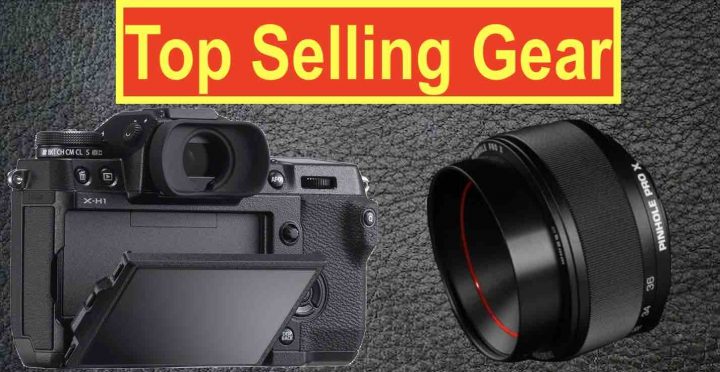 August saw a clear winner when it comes to best selling camera. And I sure you already guessed it.
More interesting are other top sellers, like in the software and lens department.
TOP 3 SELLING…
Top Accessories
The Textured Rubber Non Slip Grip Tape, a useful (and cheap) accessory to add more grip to your smartphone, laptop and camera (especially the GFX100, as you can see here).
The Chinese company JJC has just released the Arca-Swiss compatible JJC FUJIFILM X-T3 / X-T2 hand grip as well as the JJC FUJIFILM X-T30 / X-T20 / X-T10 hand grip. These grips are even cheaper than the Chinese Meike grip for X-T3 and for X-T30, not to talk of the rather pricey original Fujifilm grip.
Top X Series Cameras
It could not be different, Fujifilm X-H1, win by a large margin, thanks to the crazy rebate.
The X-T3 keeps up being a stable good seller.
The X-Pro2 is third, but I wonder if after all the recent leaks regarding the X-Pro3, the X-Pro2 will sell even better. In fact, I hear that many, waiting for the X-Pro3, are disappointed by the leaks. They might well just grab a currently discounted X-Pro2 instead.
Top XF Lenses
The massive X-H1 rebates gets even better, if you bundle it with XF16-55mm f/2.8 or XF 8-16mm f/2.8.
That's why those two lenses jumped up at the top of the lens sales ranking.
The Fujinon XF16-80 is third, and I predict it has all the potential to become a long time best seller in the Fujinon world.
Top X Mount Third Party Lenses
The Pinhole Pro X 18-36mm has raised over $300,000 already on kickstarter and people seem to be very interested in this lens. The current kickstarter campaign also pushed sales of the already available pinhole lenses for Fujifilm X
Top GFX Gear
Top Software
Fake sky replacement and automatic intelligent selective clarity seem to be features people love, since they catapulted Luminar 4 at the top selling position, dethroning Capture One Pro 12.