This Deal Makes Even Canadians Grumpy: Fujifilm USA Gives Away Free 325GB CFexpress Card (worth $400) with X-H2S Purchase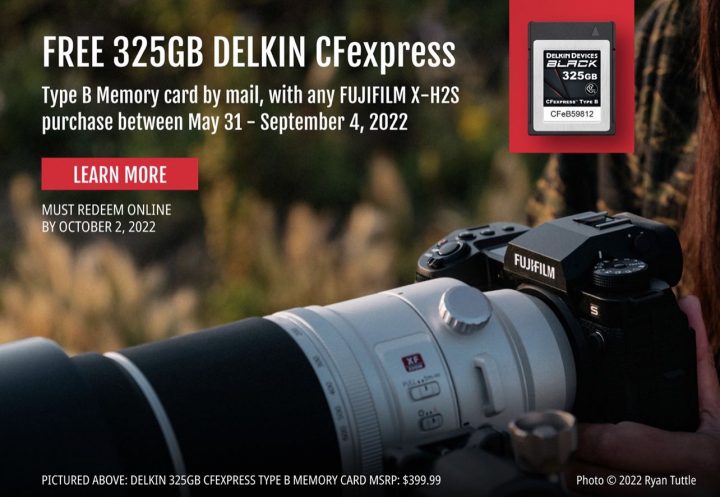 It is a crazy good deal.
Buy a Fujifilm X-H2S and Fujifilm will give you a free 325GB Delkin Black CFexpress card (worth $400) on top of it!
The problem? The deal is only valid for US residents.
This kind of annoyed every Fujifilm X-H2S owner, who does not live in USA. Even those who are widely considered as one of the most friendly and chilly people on the planet: Canadians (see video below) :). And it annoys especially those Canadians, who bought their Fujifilm X-H2S at BHphoto and other US stores!
So, upon high request of the Fujifilm community, who flooded my Inbox with emails complaining about this deal not running in their country and asking me to do something about it, I re-post the deal today, with the warm invitation to Fujifilm to extend this deal to other countries.
Do it, Fujifilm, just do it!
For the full details about the deal and the terms and conditions check out this article here.
VIDEOS BELOW
Grumpy Canadian* shares his frustration on YouTube ;)
*Mike sold his Fujifilm to go Canon R5, but now with the Fujifilm X-H2S he sold his Canon gear again and is now back on Fujifilm. And he super-happy about it.
Mike used the word "grumpy" to define how he feels about this deal running in USA only