DEAL: Fujifilm Instax Wide Printer Sale (and How to Frame Your Instax Images)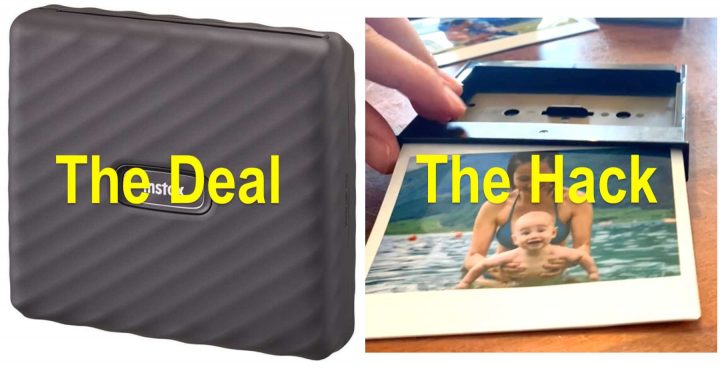 My wishes as far as Instax printer goes ended when Fujfiilm announced the Instax Mini Link Wide, which I bought and now use with great joy.
Well, the Instax Mini Link Wide printer is now in offer at BHphoto and AmazonUS (not on Adorama). Here is the deal.
BHphoto Deal here
– Buy the printer for $149 and adding 20 Instax film sheets will keep the price at $149. Valid for the Mocha Gray as well as the Ash White version
AmazonUS Deals here
– same deal of BHphoto, but only available for the Ash White version. Shipped by Amazon and sold by Photo4Less – Access Deal here
– if you look for the printer only you can get it for $129 shipped by Amazon (sold by Etch Digital) – Access Deal here
– the normal price for 20 exposures is $18,65, but you can find them on Amazon for $16,99 (shipped and sold by Amazon)
Everything considered, the most affordable option would be to get the $129,99 printer at Amazon and then buy separately the $16,99 film at Amazon. You'll end up paying 146,98 and save $3 compared to BHphoto.
Speaking of Instax…
When Fujifilm launched the Instax Mini Link 2, I told you guys about a nice little "hack" on how to frame your Instax images. And since some of you showed interested to know more about it, I have now made a quick and dirty video about it.
For many this won't be something new, as I have been told this worked already back in the 70s with the original Polaroid SX70. But there might be some (like me), who were not aware of it, and for those guys it's nice to know.