Massive Rebate on 512GB Delkin CFexpress Type B Card for Fujifilm X-H2S – TODAY ONLY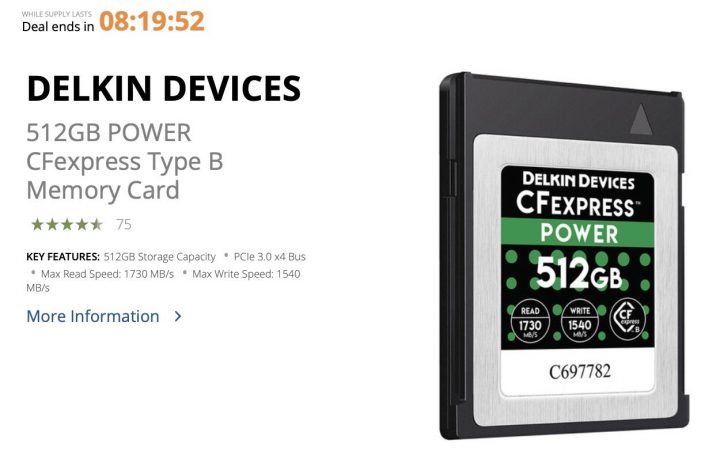 BHphoto is offering a massive rebate on the 512GB Delkin Power CFexpress Type B card. You save $330! The deals runs only for a few more hours.
The Delkin Power is listed in the officially recommended CFexpress Cards list by Fujifilm, with the only limit that it can't record 6.2K video and 4K does not work in 4K ProResHQ mode. All the rest works fine, but for the longest possible bursts in your stills photography, Fujifilm still recommends to use the "top recommended" cards listed below.
Good thing: if you bought or will buy a Fujifilm X-H2S, you'll get the Delkin Black for free!