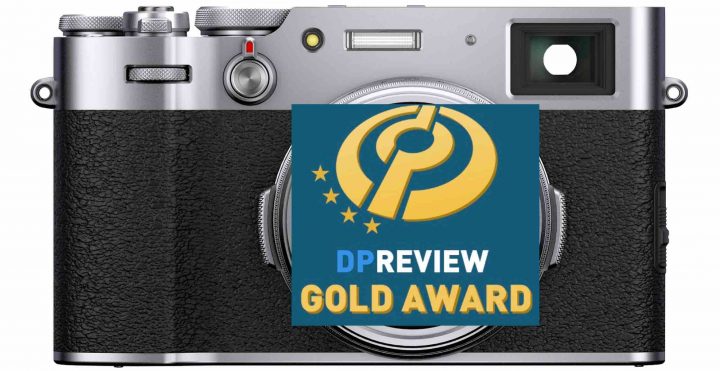 DPReview has just published their Fujifilm X100V review, and it gets the gold award with a 86% rating.
In their conclusions they write:
The Fujifilm X100V is the most ambitious X100-series model yet, and arguably the most important, second only to the original. With the X100V comes a new (and much improved) lens, the addition of touchscreen control, and a tilting rear LCD. Meanwhile, a suite of powerful video features brings it into line with models in Fujifilm's XT-series. The end result is a better and more powerful camera, more suited for use alongside a modern ILC than its (understandably highly popular) predecessors. It's the priciest of the X100 series to date, but in my opinion the extra cost is justified
You can read the full review at dpreview.
→ Top X100 Community: Fujifilm X100 facebook group
What we like
What we don't

Updated 26MP sensor offers good noise performance and fast readout
Excellent, highly tunable JPEG engine with good detail and noise reduction
Multiple film simulations with truly pleasing color output
Redesigned lens removes close-up 'haze' of previous models and improves corner performance
Class-leading 4K video capabilities
Tilting touchscreen
Great electronic / optical viewfinder
Good build quality, optional weather-sealing
Impressive low-light autofocus

Limited customizable buttons with elimination of four-way controller (Touchscreen function swipes won't be to everyone's taste)
Outright autofocus speed is still on the slow side
Face-and-eye detection UI a bit clunky
Full weather-sealing requires additional purchase
Some odd customization limitations, particularly for My Menu
Menus are getting overly complex
AF performance is less effective in OVF
Redesigned OVF makes it harder to anticipate AF point location