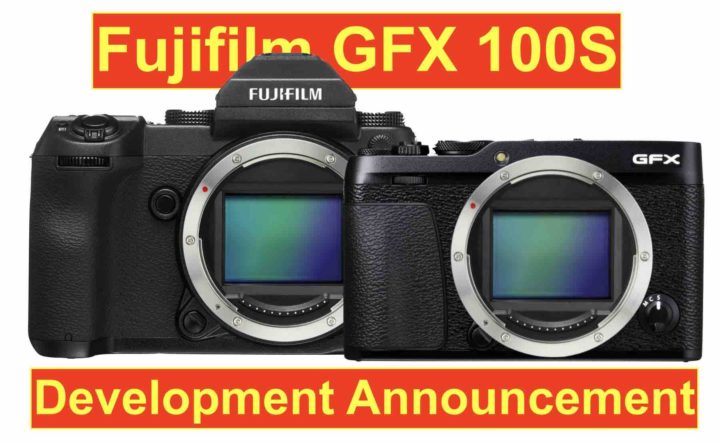 Fujifilm GFX 100S
Trusted sources just told to FujiRumors, that the Fujifilm GFX 100S development announcement will take place on the same day of the Fujifilm GFX 50R announcement, hence September 25 at 07:30 AM New York time.
"Development announcement" means we won't get the specs (but we already know it will feature the BSI 100MP Sony sensor), however, you will see mockups and maybe even working prototypes of the Fujifilm GFX 100S.
As we already told you back in December 2017, the Fujifilm GFX 100S is rumored to be definitely more expensive than the Fujifilm GFX 50S.
So, this rumor ends here, but it's not over yet :)
Make sure to follow us on Facebook, Instagram, RSS-feed and Twitter and to join our Fujiflm GFX facebook group as well as our Fujifilm GFX page for 100% GFX news and rumors only
Fujifilm GFX 50s body (save $650): BHphoto, Adorama, AmazonUS
New Fujinon GF lenses
I have no rumors about it, but I guess that along with the Fujifilm GFX 100S and Fujifilm GFX 50R, we might also see some new GF lens announcements and maybe even a new GF lens roadmap.
In fact, according to the internal Fujinon GF lens roadmap we leaked back in April 2017, Fujifilm has still the following lenses in the pipeline:
Fujinon GF 100-200mm F4.5-5.6
Fujinon GF 35mm F2.8
Fujinon GF 20-36mm F3.5-4.5
The leaked roadmap says, that Fujifilm had to decide between the GF 100-200 or the GF 20-36mm for 2018, and at this point I believe GF 100-200 is more likely, with the GF 20-36 to be postponed to 2019. But that's still my guess, more than a solid rumor.
And speaking of GF lenses, we also shared the following rumors:
Fujifilm GFX 50R
Recently here on FujiRumors we published a major Fujifilm GFX 50R specs leak. We also wrote a follow up article about the crazy dreams and realistic expectations about the Fujifilm GFX 50R.