Fujifilm GFX 50R Reality Check: About Impossible Dreams and Realistic Expectations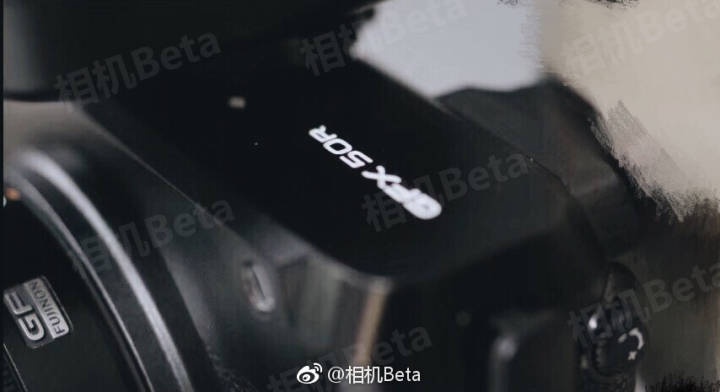 Fujifilm GFX 50R Reality Check
Here on FujiRumors, we shared the first Fujifilm GFX 50R rumors back in December 2017.
Since we shared the rumors, I have read lots of unrealistic expectations regarding this camera by some FR-readers. And while a few of you guys might have been mislead by incorrect rumors (not shared by FujiRumors), some others simply put too many expectations into a camera, the Fujifilm GFX 50R, which will not be a revolution over the Fujifilm GFX 50S (but you will really like it anyway ;) )
So I thought to set things right, and say a few things.
Why did Fujifilm made the Fujifilm GFX 50R?
Right at launch of the Fujifilm GFX 50S, Fujifilm said that the letter "S" stands for "SLR-like", and they might make a Fujifilm GFX 50R in future, where "R" stands for "Rangefinder".
So this camera was always somehow a possibility for Fujifilm.
And now that sales for the Fujifilm GFX 50S have inevitably slowed down, Fujifilm needs to find ways to make more people buy into the system again.
They have 2 options:
discount the Fujifilm GFX 50S so much, that they will end up losing money for each camera sold
develop a new and more affordable camera body, that will allow them to sell the same $2,000 worth MF sensor in a camera body that costs less overall and even if sold at around $4,500 ($2,000 less than Fujifilm GFX 50S), guarantees Fujifilm a bit of profit
Option 2 is the obvious choice. If this works out, Fujifilm will get more MF shooters on board and still make some profits with the Fujifilm GFX 50R body.
Just Design Change? No Evolution in the GFX 50R over the GFX 50S?
The Fujifilm GFX 50S is almost 2 years old, and of course Fujifilm didn't just sit there and waited. They kept developing and improving the Fujifilm GFX system day after day.
Hence, don't worry, the Fujifilm GFX 50R will incorporate some of these improvements, but for the most part, the next major specs and features boost is to expect only with the Fujifilm GFX 100S, which will come sometimes in 2019, as you can see in our "Complete Fujifilm Rumored Timeline 2018/2019"
Will the GFX 50R have a new BSI sensor?
This is one of the unrealistic expectations I have read in the comments.
Nope, the Fujifilm GFX 50R will share the same sensor of the Fujifilm GFX 50S. So a 50MP Bayer sensor, which already today delivers "the best image quality we've ever seen", according to DPReview here.
And overall, in all its core specs and features, the Fujifilm GFX 50R will be pretty similar to the GFX 50S.
What are the rumored Specs so far?
We have them all listed here :)
What's the Goal of the Fujifilm GFX 50R?
The goal of this camera is to open the medium format market to more people by making it "more affordable". Hence take the core specs of GFX 50s, improve some aspects, simplify the design and keep price down.
How much Will the GFX 50R Cost?
The Fujifilm GFX 50R will cost around $4,500. This means that it could also cost $4,200 maybe or $4,800. Fujifilm hasn't set a final price yet. Let's hope it will be at the lower end ($4,200)
Consider that the sensor alone costs Fujifilm $2,000.
When will it Be announced?
There was lots of confusion on the web, but not for those, who read FujiRumors, since here on FR we always told it will be photokina. And to be more precise, it will be September 25 at 07:30 AM New York time, because that's when Fujifilm will have its Photokina press event in Cologne.
Don't miss anything and join our Fujiflm GFX facebook group as well as our Fujifilm GFX page.
Follow FujiRumors: Facebook, Instagram, RSS-feed, Youtube and Twitter