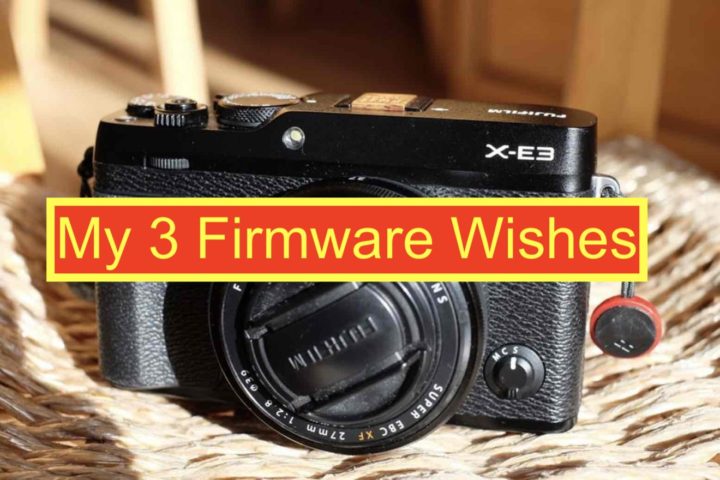 My 3 Little Firmware Wishes
When it comes to firmware updates wishlists, you guys are simply unbeatable and give Fujifilm a terrific feedback.
But today it's my turn to give a little contribution, in the hope (well, I actually know it) that Fujifilm will read this.
If you agree with me, then please comment down below. The more we are, the better Fujifilm will listen.
I won't ask for the "big things" (such as internal F-log my X-E3 or 120 fps for my X-T1), but for 3 "minor" things, which, if fixed, would simplify my shooting experience A LOT!
1 – Keep Self-Timer Enabled