Sony's Fast & Furious Hardware Updates Vs. Fuji's Kaizen Philosophy :: What's the Better Strategy to Win the Mirrorless Battle? – POLL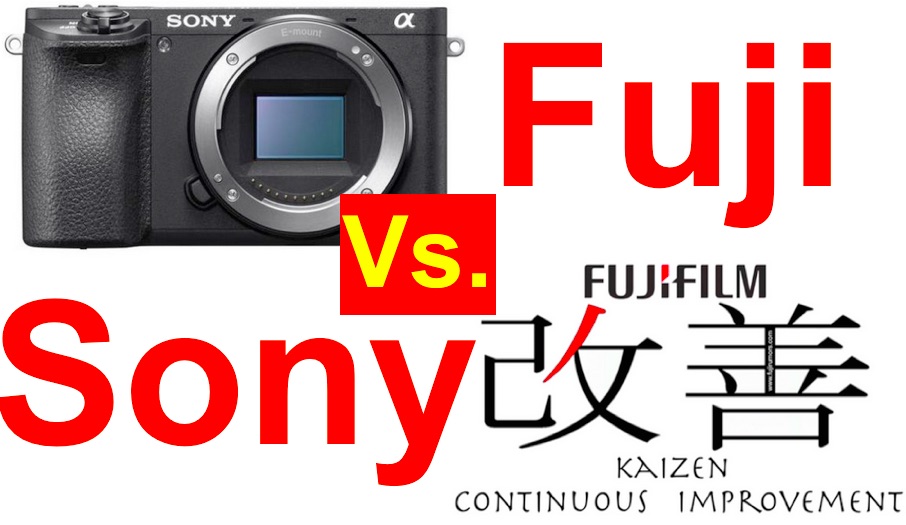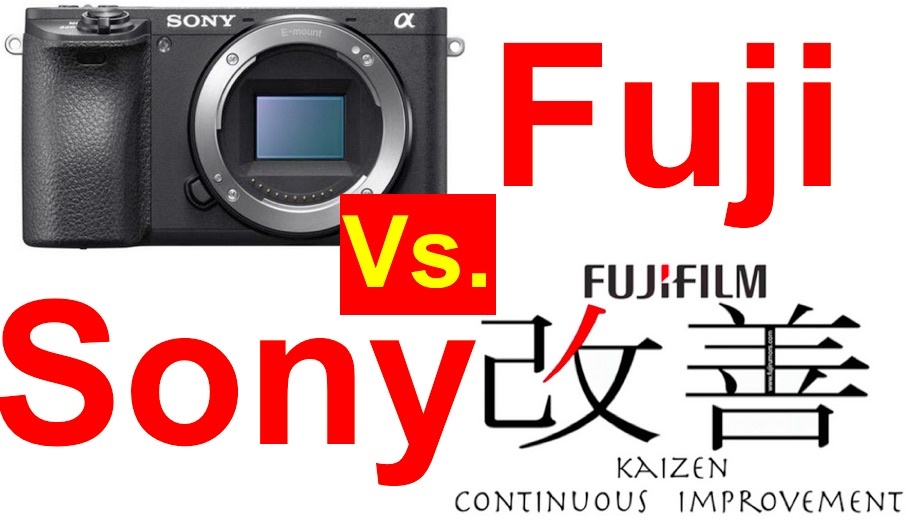 INITIAL NOTE: In all these years of blogging, I've learned that every time you compare brands/cameras, the shitstorm is just around the corner. So I'll say it clearly now: I like the innovation Sony is bringing in the mirrorless market. This article is not to bash on Sony, but just to ask you if you would like Fuji to adopt the same strategy of Sony. If you find something I wrote not accurate, please let me know… you know I'm open for critics and willing to correct statements that are wrong.

Rico's Fuji X-workshop in Thailand
only 1 space left for English / only 2 spaces left for German
The Fast and The Furious Sony Strategy!
Holy Moly!
Sony just announced the Sony A6500 (BHphoto, Adorama, AmazonUS), and it comes just a few months after the launch of the Sony A6300. The sensor in both cameras is the same, but Sony build in IBIS, touch screen and improved the AF-performance on the A6500 (reports say the X-T2 AF is superior to the A6300. The A6500 might catch up again). It remains to see, if Sony managed to control overheating better.
Sony shooters might already got used to such a fast camera release rate. Take for example at the Sony A7 series:
Sony A7 + Sony A7r (October 2013)
Sony A7s (April 2014)
Sony A7II (November 2014)
Sony A7rII (August 2015)
Sony A7SII (September 2015)
Sony A9 (planed for 2016, but the April earthquake that hit their sensor factory created a major sensor shortage. Sony even had problems to ship the A7rII)
It's just crazy how many hardware changes Sony has launched to the original A7/A7r in just 3 years! Basically 2 new Full Frame Mirrorless cameras a year (except 2016 – due to the earthquake): more Megapixel, less Megapixel, Ibis, no Ibis, Phase Detection Pixels, no Phase Detections Pixel… you name it!
This strategy must be quite successful for Sony, because they now adapted it also for the A6000 series. Just 8 months after the release of the Sony A6300, Sony launched the A6500, with hardware and firmware improvements. The question remains open, if the firmware improvements will make it also into the Sony A6300, but I wouldn't be surprised if Sony would decide to leave the A6300 firmware untouched and "force" customers to buy the A6500 for even faster AF.
Fuji's Kaizen Strategy… " for longer camera lifespan"
Back in December 2013, the godfather of the X-series, Manager Mr. Kawahara (now retired), said in an interview that Fujifilm will focus on Firmware updates, because "we want you to use our camera longer and longer in your life." And the press release to the X-T1 Firmware 4.20 reinforced this strategy, since Fuji wrote here: "New X-T1 firmware V.4.20 delivers updated Auto Focus system features, along with several other key upgrades for longer camera lifespan." I also remember Toshihisa Iida and Fuji Guy Billy confirming the Kaizen Strategy in two video interviews, but I can't remember where (I'll update the article if I find the videos).
However, I found another statement by Top Fuji Manager Toshihisa Iida regarding Fuji's Firmware policy here:
"Of course there's an argument whenever we introduce a new firmware upgrade that it's damaging the existing product. So there are pros and cons, but we decided that we really needed to take care of the existing customer first before thinking of the new customer. […] So I think that's right, to show our customer loyalty for their purchase. […] Because now the camera is costing somewhere around several hundred to a thousand dollars. So it's ridiculous for us to ask customers to upgrade every two years or so."
So let's take a look at Fujifilm's flagship cameras lifespan, the X-Pro and the X-T line
Fuji X-T1 → Fuji X-T2 = 2½ years
Fuji X-Pro1 → Fuji X-Pro2 = 4 years
However, the X-T1 has actually changed a lot in these years, thanks to many (free!!!) Firmware updates. I'll mention the 3 major ones, that gave us electronic shutter, new AF-system, new film Simulations, Customizable Q menu… and much more!
18 December 2014 – FW 3.00
29 June 2015 – FW 4.00 + 11 Tips to make the most out of it
17 December 2015 – FW 4.20
Also the X-Pro1 and X-E1/2 got several major Firmware updates. And the X-Pro2 just received a huge update yesterday.
But is this really the right strategy? The development of Firmware updates is expensive and Fujifilm doesn't make a dime out of it. Actually they hurt sales of newer X-series cameras by upgrading older ones. Sure, it might be good for us customers (longer camera lifespan), but it's definitely not good for Fujifilms' finances!
That said, as a customer, I'm obviously a Kaizen-fan and hope Fujifilm will keep this philosophy. But I also hope this won't affect their business too negatively, because I want them to survive the mirrorless battle… and that brings me to today's Poll
The Poll
The mirrorless battle has just begun, and it's clear to me that some companies will perish, regardless how amazing their products are (Samsung died despite having a terrific camera, the Samsung NX1).
Only those companies with the best strategy will survive the mirrorless battle.
That's why I'd like to know from you, what do you think would be better for Fujifilm: keep focussing on Firmware updates or do it like Sony?

Loading ...
Top Sony Manager Confirms The Fast Focussing Fuji X-T2 is a Threat for Sony A7 series Customers. "We Don't Have This Weapon Right Now"