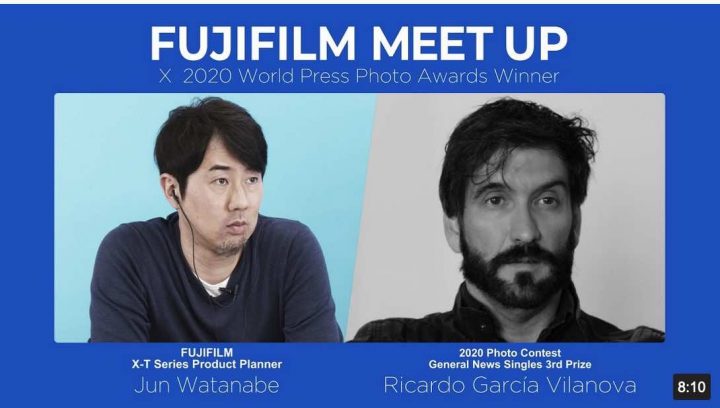 As you might know, photographers using Fujifilm cameras creamed off all the top awards at the World Press Photo Awards 2020.
Fujifilm continues to interview those photographers, who snapped all those wonderful images with Fujifilm X and GFX cameras.
first interview – Alain Shroeder, winner of the World Press Photo overall stories category
second interview – Luca Locatelli, 1st Prize for environment story in 2020 Word Press Photo Contest
The third interview is with Ricardo García Vilanova, who won the 3rd Prize for General News Singles in 2020 Word Press Photo (in the same category, Fujifilm won also the 1st prize, with Yasuyoshi Chiba grabbing the top winning image with his Fujifilm X-H1).
You can see the video below as well as a summary of the talk.