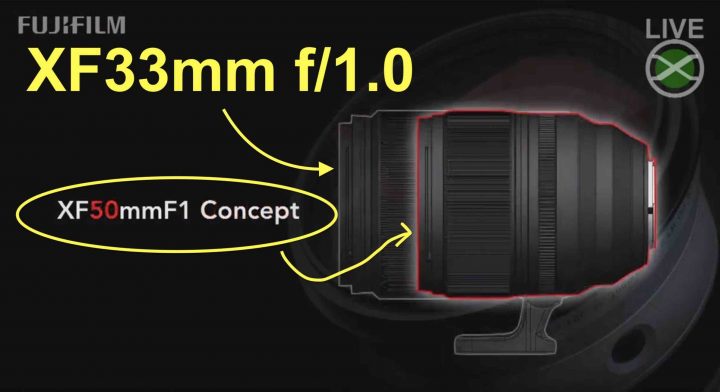 Fujinon XF 50mm f/1.0
There has been a significant change in the Fujinon X mount lens roadmap.
As Fujifilm explained at the Fujifilm X Summit, in order to save size, the scraped the Fujinon XF33mm f/1.0 in favor of a smaller and ligher Fujinon XF 50mm f/1.0.
Down below you can see both lenses side by side.
Do you like this change? Vote the survey.

Loading ...
Fujinon XF 50mm f/1.0 Images