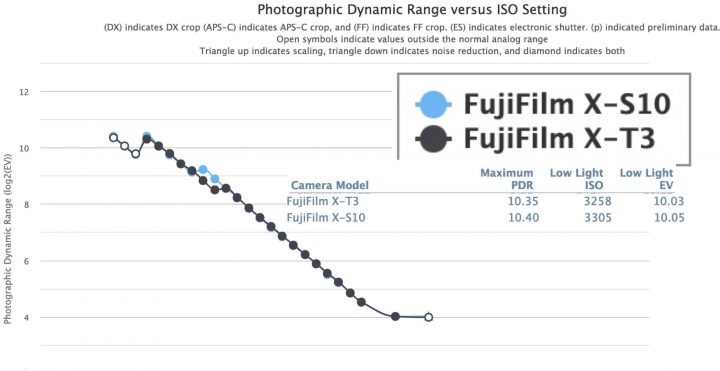 Photons to Photos published their Fujifilm X-S10 dynamic range sensor measurement data.
Base ISO is ISO 160 and dual conversion gain starts at ISO 500 instead of the ISO800 on the X-T3.
Minimal (and negligable) dynamic range improvements.
You can access and manipulate the data here at Photons to Photos.