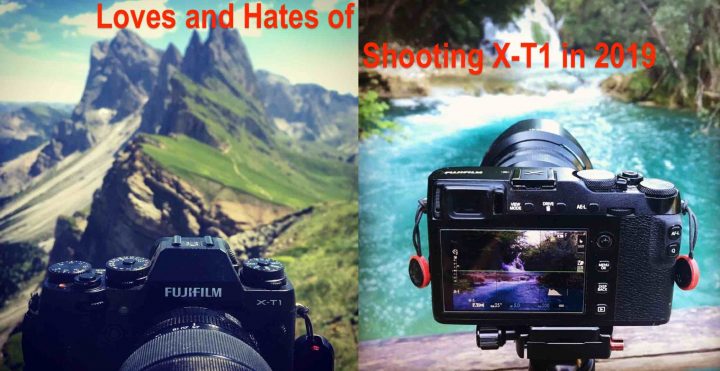 It's summer, which means 2 full months of holidays from my teaching job!
I have already passed 2 weeks with that annoying SonyAlphaRumors guy in beautiful Croatia. :)
However, I have no other travels planed, given that I married in May and must a little bit recover financially now (*).
So, together with my wife we decided to spend most of our summer just hiking on the mountains around my home. And frankly, I do not desire nor need more than this right now.
Sometimes we sleep on a mountain hut and enjoy the sunrises at high altitude (and with a bit of luck also meeting fellow Fujifilm shooters up there).
We might, though, make one short honeymoon city trip, maybe to Paris?
Ok, I hear you, come to the point! Camera comparison, NOW!
Well, since I bought the Fujifilm X-E3, I have basically never touched my trusty Fujifilm X-T1 anymore (which still holds the sceptre for taking my all time favorite image).
My wife kindly invited me to sell it, but the answer I could give her was no other than this one :).
So, to justify the fact that I still own the X-T1, I took it out for a recent mountain hike, put it into my Camslinger bag, and shot again a whole day with it.
It was like rediscovering the Fujifilm X-T1, and here are 3 things I loved and hated about shooting with it again.
Loves: