Fujifilm X-T3: New Firmware Will Add exFAT File System Support Eliminating 4GB File Size Limit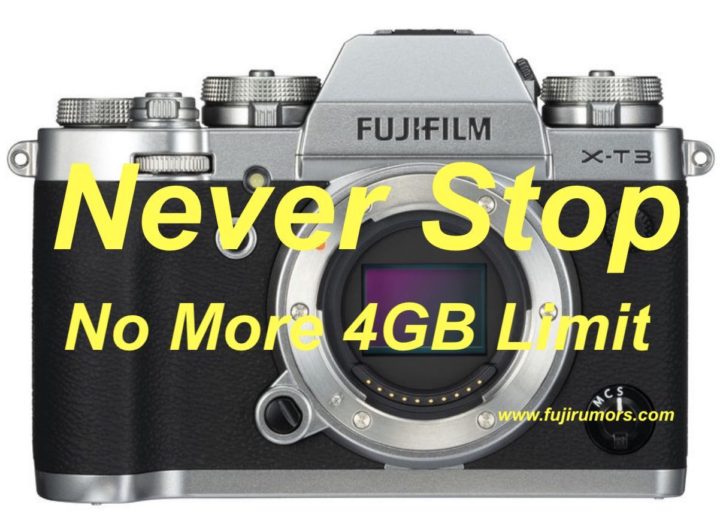 Fujifilm X-T3
As you know, Fujifilm has announced that by then end of 2018, there will be a firmware update for Fujifilm X-T3, that will add support for video recording in the Hybrid Log Gamma (HLG) and also give the X-T3 the ability to simultaneously output Film Simulation video and F-log footage.
But there is more, and I am here to tell you what Fujifilm didn't ;).
The firmware update will also add support for exFAT file system, meaning your file size won't be limited to 4GB.
Currently on the Fujifilm X-T3 (or any other Fujifilm camera), when the file size reaches 4GB, subsequent footage will be recorded to a separate file which must be viewed separately.
I know this is something that annoyed quite some videographers out there, and I am happy to share the exFAT rumor with you here today.
As you can see, just like Fujifilm, also FujiRumors Never Stops :).
There will be rumors, non stop, don't miss them, and make sure to follow us on Facebook, Instagram, RSS-feed and Twitter.
Fujifilm X-T3: BHphoto, AmazonUS, Adorama, Focuscamera
News, Rumors and Community
Fujifilm X-T facebook group – Fujifilm X-T facebook page