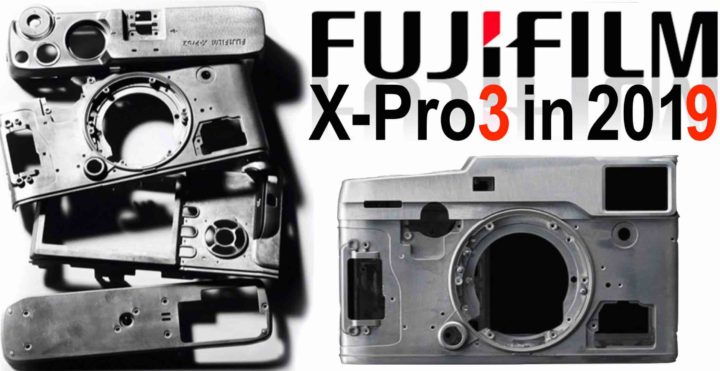 Fujifilm X-Pro3
According to our trusted sources, the Fujifilm X-Pro3 will come in 2019.
I have no specs for now, but it is safe to assume (personal guess), that it will feature the same sensor and processor of the Fujifilm X-T3.
fujirumors –  Fujifilm X-Pro3 Concepts and Share Your X-Pro3 Wish List (includes survey)
fujirumors – What to Expect from Fujifilm X-Pro3 (includes another survey)
When exaclty will the Fuji X-Pro3 come?
Well, we have already analyzed the complete Fujifilm X cameras refreshment rate, and if Fujifilm would keep the usual product cycle, the X-Pro3 should be out in January 2020.
Today's rumor, though, suggest that Fujifilm anticipates the release of the X-Pro2 successor. My personal guess (NOT RUMOR) is that this will happen towards the end of 2019, hence being very close to the January 2020 date.
But to be clear, I have no time indication, which could mean the Fujifilm X-Pro3 could be annouced anytime in 2019. I will let you you know more details as soon as I can.
Do not miss the upcoming Fujifilm X-Pro3 rumors and follow FujiRumors on Facebook, RSS-feed, Twitter, Youtube and Instagram

Our Owners Groups
Our Facebook Pages