Singer-Turned-Photographer Bryan Adams Shooting Pirelli Calendar 2022 with Fujifilm GFX100S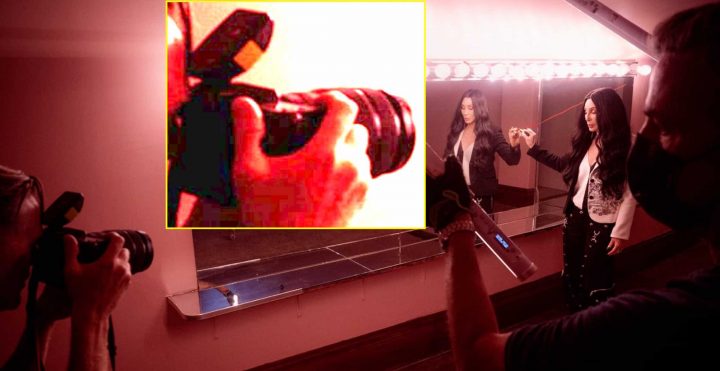 Here is a little weekend curiosity.
Singer-Turned-Photographer Bryan Adams is currently at work to shoot the new Pirelli Calendar 2022.
Now some behind the scenes images appeared at CNN here, and the camera we see has to be the Fujifilm GFX100S: flat viewfinder, top LCD with two buttons on the right, the "viewmode" printed on the side.
Well, at least he got one already. Fujifilm was totally overwhelmed by the demand for this camera (it is already the most owned GFX camera among the FR community), that it is still hard to find in stock (and Fujifilm warned us about this).
As for the lens he is using in the image we can see above, it could be the Fujinon GF32-64mmF4.
Well, that's surely where the GFX system belongs: very high end professional work.
And yet, considering that medium format is now getting more affordable than some mirrorless full frame cameras and also smaller than some full frame mirrorless cameras, the GFX system is finding its way also in lots of camera bags of enthusiast photographers, who might not make money out of their images, but value image quality above all else.
You can read the full article and see the images at CNN here.
The GFX Community
Follow FujiRumors: Facebook, Flipboard, Instagram, RSS-feed, Youtube and Twitter