Rumor of Tamron February 22 Announcement fuels Hopes for Tamron 11-20mm f/2.8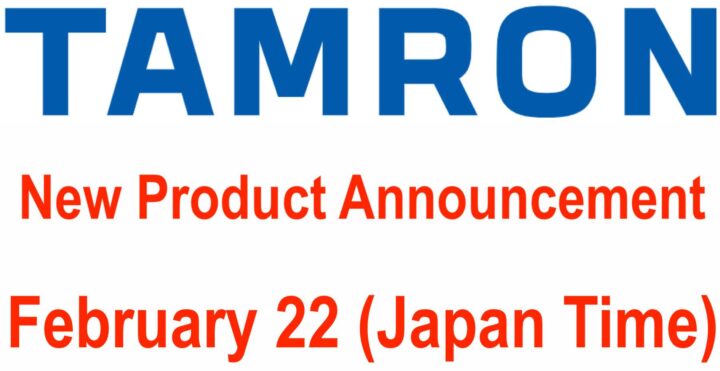 Very soon, there will be a new third party autofocus lens for Fujifilm X mount.
The one I talk about, will be coming from Samyang, as we reported here.
But the absolute top wish of the Fujifilm X community (based on this survey) is the lovely Tamron 11-20mm f/2.8 Di III-A RXD mirrorless APS-C lens.
Tamron has already teased here this lens to come for Fujifilm, but so far we have no indication on when it will be launched.
Well, how2fly now shared on Twitter here that Tamron will have an announcement on February 22 (Japan time).
Of course this fuels hopes again for the Tamron 11-20mm f/2.8, but so far we have no further information on what is coming.
So let's cross fingers we will get more than just one new third party AF lens for Fujifilm X soon ;).
Full List of Third Party AF X Mount Lenses
Available Now:
Pre-Announced
Rumored to Come Next:
We Don't Forget:

Electronic contacts for software correction support, EXIF, etc, but no Autofocus
We Have It!
40K+ Members in Record Time and Growing Faster than Ever!
Follow FujiRumors on Patreon, Facebook, Instagram, RSS-feed, Youtube, Flipboard and Twitter
Join Our Owners Groups