RUMOR: Fujifilm X-T5 will Not Have Battery Grip Option – New Source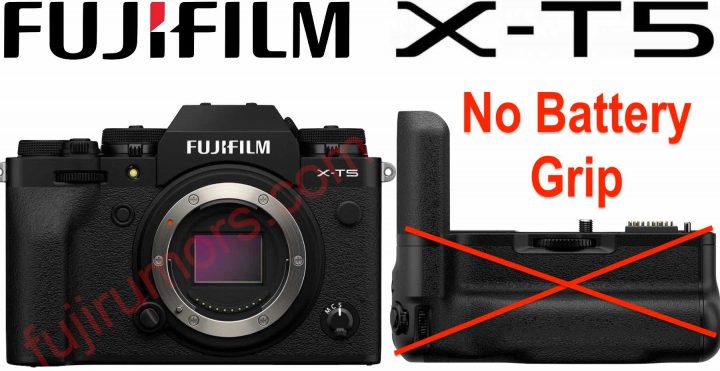 When Fujifilm launched the Fujifilm X-H2S, it also launched not one, but two battery grip options for it: the regular Fujifilm VG-XH and the file transmitting Fujifilm FT-XH.
So will this be the case also for the Fujifilm X-T5? Will it also get both options?
Well, apparently not.
A new source reached out to us and told us that there won't be any battery grip for the Fujifilm X-T5.
This would mean that if you love to shoot with a battery grip, your only options will be the Fujifilm X-H2S and the upcoming Fujifilm X-H2. Or you can go with older models like the Fujifilm X-T4 with the VG-XT4 grip.