RUMOR: Fujifilm X-H2 to Shoot up to 8K/30p (no 8K/60p)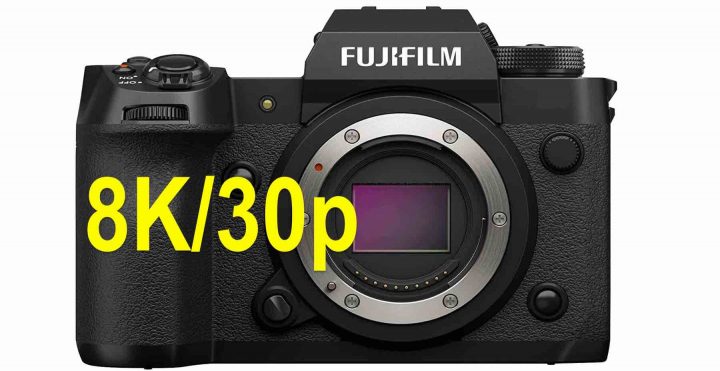 Now, we already told you 1+ years ago, back in April 2021, that the Fujifilm X-H2 will shoot 8K video.
We can now tell you that it will shoot a maximum of 8K/30p.
If I am not wrong, the only mirroless camera that can shoot 8K/60p is the Nikon Z9. [update: as I have been informed in the comments, also Canon EOS R5c can shoot 8K60p]
We remind you that we already know the price of the Fujifilm X-H2, that FujiRumors has leaked here.
As a reference to other 8K cameras:
Follow FujiRumors on Facebook, Instagram, RSS-feed, Youtube, Flipboard and Twitter.
100% Fuji Colors Power
Rumors and Discussions