Meike Vertical Battery Grip for Fujifilm X-T2 at Amazon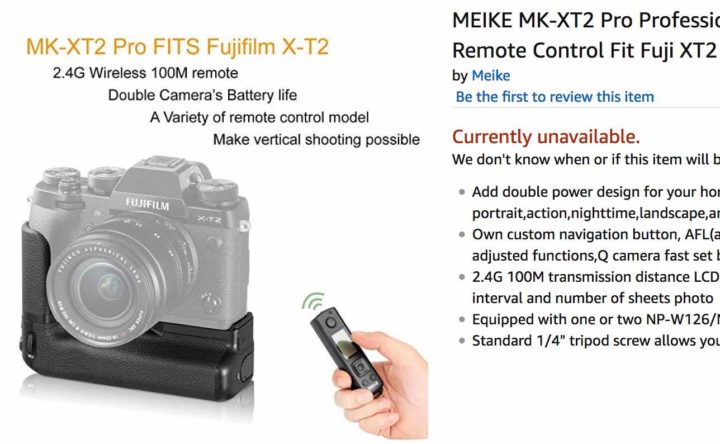 Meike Vertical Grip for Fujifilm X-T2
We already told you back in July about the Meike vertical grip for Fujifilm X-T2.
Well, the MEIKE MK-XT2 Pro Professional Battery Grip is now listed at some Amazon stores.
If you are interested, make sure to check out AmazonUS, AmazonUK, AmazonDE to see when they finally start taking orders (currently not listed or listed as "unavailable").
It is available at the Chinese store fengniao.
via ephotozine