Meike Vertical Battery Grip for Fujifilm X-T2, Leather Case for X-H1, JJC Metal Lens Hoods for Fujinon Lenses – Accessories Roundup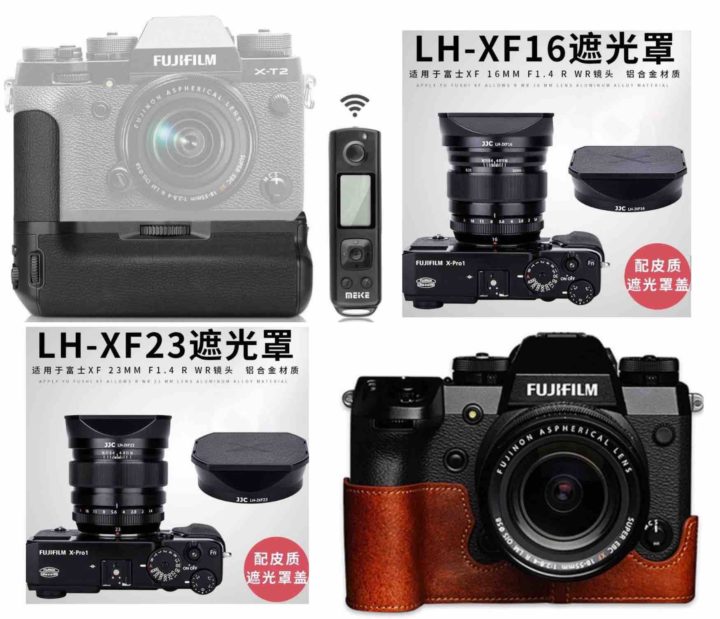 Fujifilm X-T2 Vertical Battery Grip by Meike
Meike is already offering the vertical battery grip for Fujifilm X-T1, and they now offer also a vertical battery grip for Fujifilm X-T2, the MK-XT2 Pro Battery Grip.
Major function
Same texture as the camera, Perfect match with the camera, Sealing technique prevents water and dust into battery grip. You can set the delay time, exposure time, interval and the number of sheets photo. Using FSK 2.4G wireless transmission Input frequency, anti-jamming capability Strong signal is more stable. Transmission distance up to 100 meters.
Support to
Vertical shooting
Double battery capacity
AF-L/AE-L
Support screen lock function
Support lock display mode
Use low-power LCD screen
Leather Case for Fujifilm X-H1
dc.watch – Leather case for FUJIFILM X-H1
Metal Lens Hoods for Fujifilm
JJC has metal lens hood for XF 16mmF1.4 and metal lens hood for XF 23mmF1.4. They cost about half the price of the original metal Fujifilm lens hoods.
Batteries & Chargers
Essential Summer Travel Kit
fujirumors.com – Top 7 Essential Things You Should Take With You On Your Summer Travels !
& More
get rid of the cables, with this little cool Adapter for $6.25!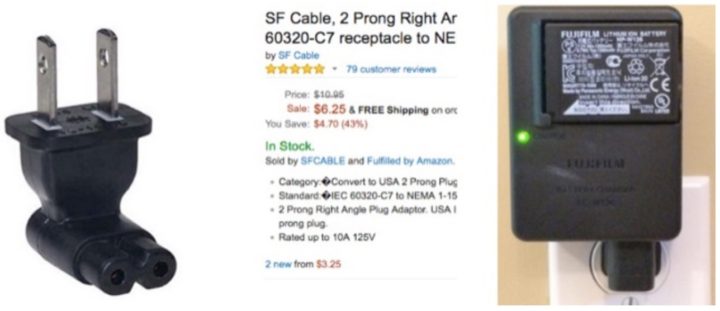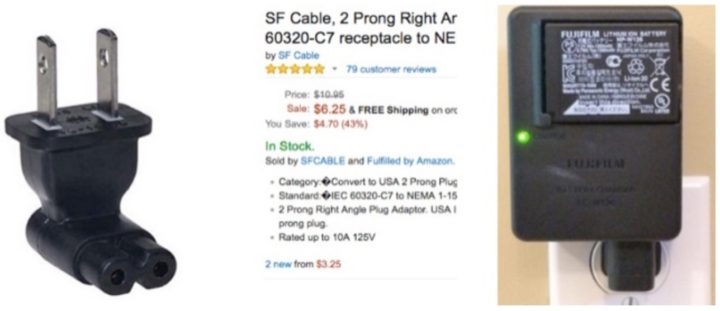 JJC is offering a practical (and cheap) dual USB battery charger for Fujifilm NP-W126/S batteries.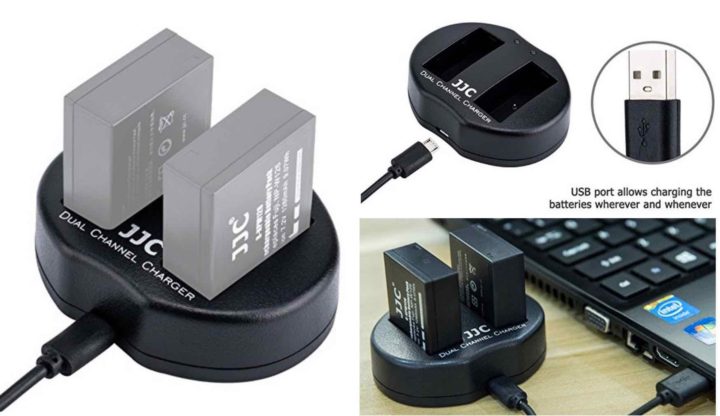 OAproda 2 Pack Replacement Fujifilm NP-W126/NP-W126S Battery and Rapid Dual Micro USB Charger