Top 7 Essential Things You Should Take With You On Your Summer Travels !
Top 7 Things You  Need for Your Summer Travels
The summer break is near. Here are Top 7 Things I consider essential for travelling!
_ _ _
NUMBER 1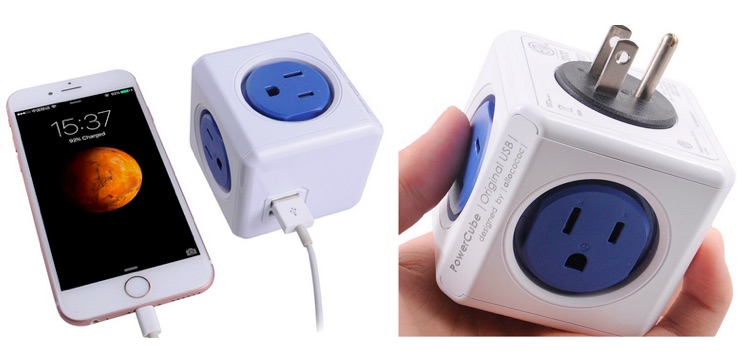 CHARGING SOLUTION! While travelling, it's handy to have multiple batteries with you…. batteries that need to be charged after a long day of shooting. I highly recommend you to grab the PowerCube (Winner of the Red Dot Award). This little cube allows you to charge your batteries, notbooks as well as smartphone and tablets using just one single wall socket, since it provides 4 additional outlets and 2 USB ports!
PowerCube: USA:  AmazonUS, BHphoto, [shoplink 45755 ebay]eBay[/shoplink] CAN: AmazonCA EU: [shoplink 45755 ebay]eBay[/shoplink], AmazonDE, AmazonUK, AmazonITA, AmazonES, AmazonFR
Coupled with this little Adapter, that helps you to get rid of all the cables, you will get rid of all the charging problems.
For the Best Third Party Batteries check out this Blog Post.
_ _ _
NUMBER 2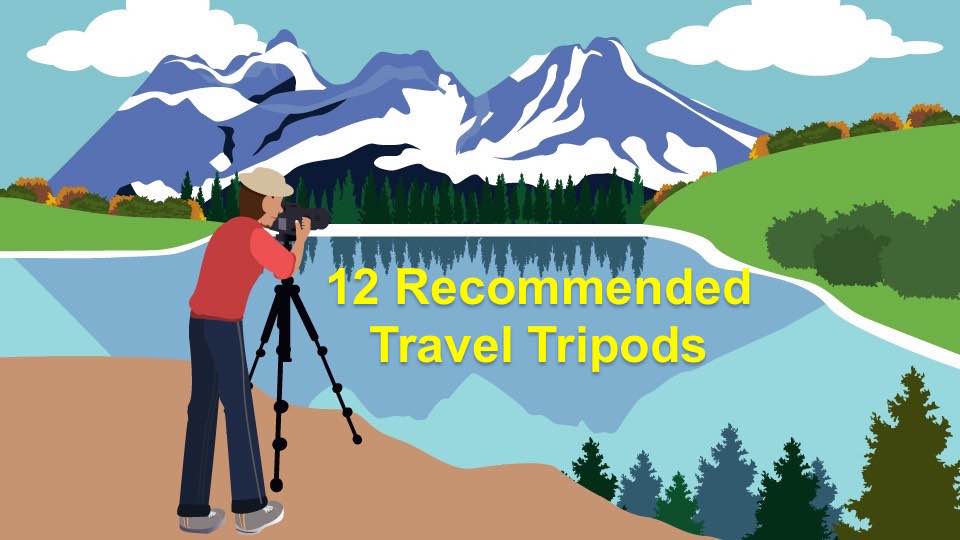 TRAVEL TRIPOD: There are many options, and the choice is not easy. How much should you pay for it?
If you are not that kind of guy, who worries about gear getting stolen, then just grab the ultimate travel tripod, the Gitzo Carbon Travel Tripod… build to last forever. But there are cheaper options, that still do their job just fine.
BHphoto has an excellent overview on Travel Tipods here. I'll list the best option (Gitzo) and a more affordable one (Manfrotto). I personally use the Sirui T-025x and I consider it fantastic value for the money. Feel Free to add your own suggestion in the comments.
_ _ _
NUMBER 3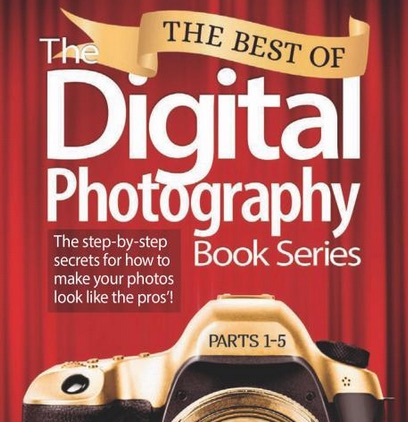 (e)BOOKS: A lot to recommend here. I'll give you just three tips here.
1) Scott Kelby's Digital Photography Book Series: experienced Photographers won't really take profit out of this book series, but it is a good series for beginners, who want to get more serious about photography. Clearly structured and plenty of tips that photography beginners will highly profit from! You can buy the entire series or get the "Best Of" Book, where you'll find all of Scott's favorite tips and techniques curated and updated from the first 5 books.
Scott Kelby Digital Photography Books: USA: AmazonUS CAN: AmazonCA EU: AmazonDE, AmazonUK
2) Rico's Book about your X-series camera at RockyNook here.
3) Galen Rowell's – Mountain Light: In Search of the Dynamic Landscape or Inner Game of Outdoor Photography (good tip, Trenton!)
_ _ _
NUMBER 4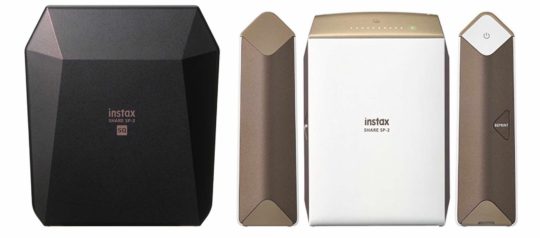 FUJIFILM INSTAX SP PRINTERS: A no brainer. Just get one of Fujifilm's Instax Printers (SP-2 or SP-3). We have a dedciated "Instax Share SP for travels" thread at our fuji-x-forum here.
Instax SP Printers at: USA: AmazonUS, BHphoto (now 28% off), Adorama, [shoplink 23847 ebay]ebay[/shoplink] WORLDWIDE: AmazonCA
_ _ _
NUMBER 5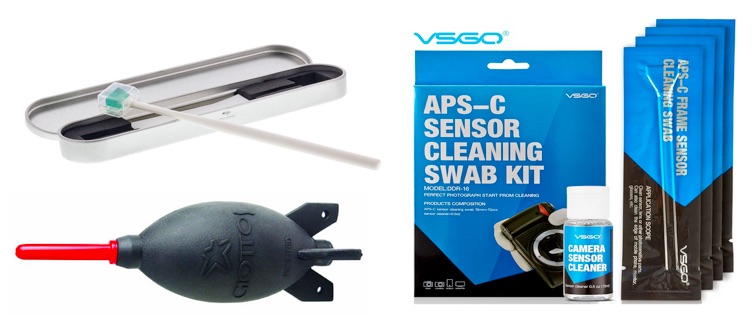 CLEANING STUFF: I usually travel with these three items:
1) Eyelead Sensor Gel Stick: It's a practical way to clean your sensor.
2) Rocket Blower: For obvious reasons.
3) Wet Sensor Cleaning Kit: When the Going Gets Tough, you simply need it. The most efficient way to clean your sensor.
_ _ _
NUMBER 6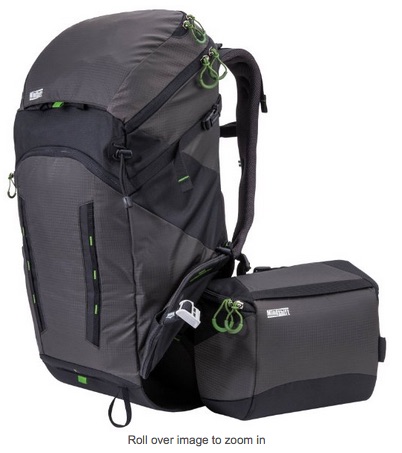 THE PERFECT BAG: If you are an outdoor/adventure type, then this photography backpack is just perfect for you!
Mindeshift Rotation at USA: AmazonUS, BHphoto, Adorama, [shoplink 25507 ebay]eBay[/shoplink] CAN: AmazonCA EU: [shoplink 25507 ebay]eBay[/shoplink] , AmazonDE, AmazonUK, AmazonIT, AmazonFR, AmazonES
NUMBER 7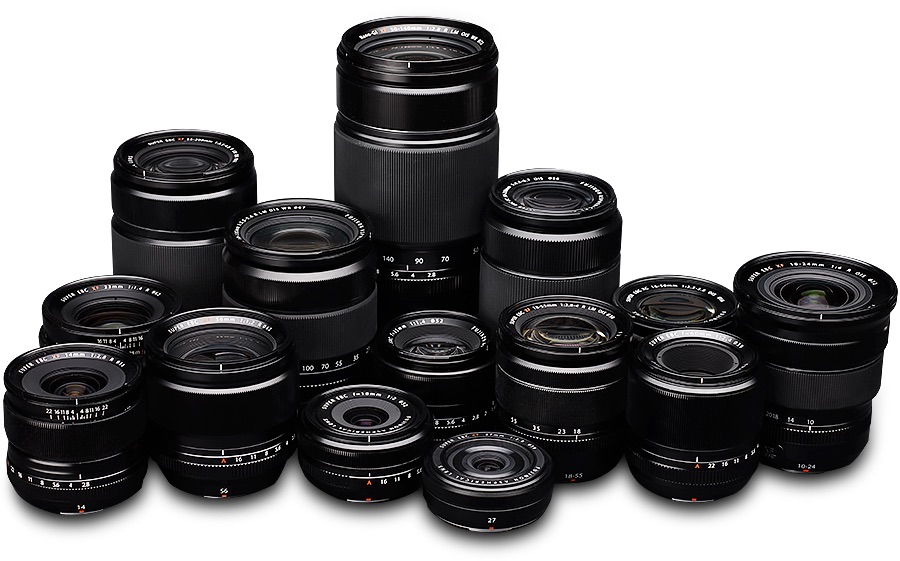 MIRRORLESS CAMERA / LENSES: Last but not least, take also a light and small mirrorless camera (possibly X-series ;) ) with you. And Fuji gear is incredibly cheap now. Full List of deals below!
Fujifilm GFX 50S
GFX 50S + 63 or 45 or 32-64 (save $1000): BHphoto, AmazonUS, Adorama
Fujifilm X Series Cameras
X-T2 black body (save $200): BHphoto, AmazonUS, Adorama, Focuscamera
X-T2 graphite body (save $200): BHphoto, AmazonUS, Adorama, Focuscamera
X-T2 + 18-55 (save $200): BHphoto, AmazonUS, Adorama, Focuscamera
X-Pro2 (save $200): BHphoto, Adorama, AmazonUS, FocusCamera
X-Pro2 graphite with 23/2 (save $200): BHphoto, AmazonUS, Adorama
X-T20 with XC 16-50 + XC 50-230 + Grip (save $429): BHphoto, AmazonUS, Adorama
X-T20 body (save $100): BHphoto, Adorama, AmazonUS, FocusCamera
X-T20 + 18-55 (save $100): BHphoto, Adorama, AmazonUS, FocusCamera
X100F (save $100): BHphoto, Adorama, AmazonUS, Focuscamera
Fujinon Prime Lenses
XF 14mm (save $100): BHphoto, AmazonUS, Adorama, FocusCamera
XF 16mm (save $100): BHphoto, AmazonUS, Adorama
XF 18mm (save $50): BHphoto, AmazonUS, Adorama, FocusCamera
XF 23mm (save $100): BHphoto, AmazonUS, Adorama, FocusCamera
XF 27mm (save $50): BHphoto, AmazonUS, Adorama, FocusCamera
XF 35mm F1.4 (save $50): BHphoto, AmazonUS, Adorama, FocusCamera
XF 56mm APD (save $150): BHphoto, AmazonUS, Adorama, FocusCamera
XF 56mm (save $100): BHphoto, AmazonUS, Adorama, FocusCamera
XF 60mm (save $50): BHphoto, AmazonUS, Adorama, FocusCamera
XF 80mm (save $150): BHphoto, AmazonUS, Adorama, FocusCamera
XF 90mm (save $100): BHphoto, AmazonUS, Adorama, FocusCamera
Fujinon Zoom Lenses
XF 10-24mm (save $100): BHphoto, AmazonUS, Adorama, FocusCamera
XF 16-55mm (save $150): BHphoto, AmazonUS, Adorama, FocusCamera
XF 18-135mm (save $100): BHphoto, AmazonUS, Adorama, FocusCamera
XF 50-140mm (save $150): BHphoto, AmazonUS, Adorama, FocusCamera
XF 55-200mm (save $100): BHphoto, AmazonUS, Adorama, FocusCamera
XF 100-400mm (save $150): BHphoto, AmazonUS, Adorama