Instax Boom: Fujifilm Sold 6.6 Million Instax Cameras in 2016. Expected 7.5 Million Sales in 2017…. and Instax Square SP-3 Reviews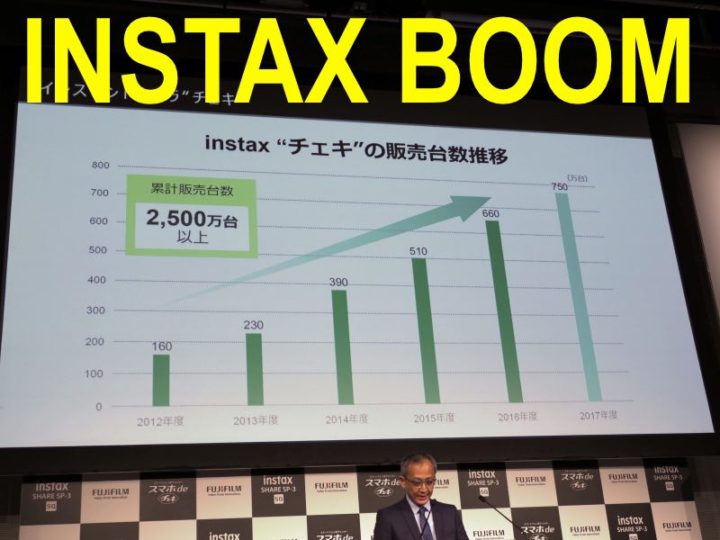 Instax Boom

The rise of Instax seems unstoppable.
Fujifilm keeps up fueling its imaging division with money coming from all possible kind of Instax camera, printer and film sales.
And a few weeks ago, during the presentation of the brand new Instax Share SP-3 square printer, Fujifilm disclosed some numbers (via dc.watch – translation):
"Cheki [Japanese name for Instax cameras] also expanded its lineup according to lifestyle, and from the release in 1998, the cumulative sales volume worldwide is 25 million units. Last year it sold 6.6 million units, the highest ever. In fiscal 2017 we aim for 7.5 million units."
As we reported here, in 2004 Fujifilm sold 100,000 instax camera and in 2015 they sold 5 million instax cameras. Regarding digital cameras, Fujifilm expected to sell 1.4 million digital cameras in 2015.
There are Instax cameras and film for all tastes out there, from the Hello Kitty Instax camera to the Star Wars Instax Film, Comic Instax Film, Candy Pop, Rainbow and a lot more. And as a Fujifilm manager said in this dedicated Fujifilm reportage, the Instax factory can't keep up with the demand.
Still very surprising, though, that Fujifilm has no Instax Share SP-W wide printer to offer, in addition to the popular Instax SP-2 and the brand new Instax SP-3. Probably their biggest gap in the Instax line-up, along with the film only Instax SQ, which we already leaked (images included) here on FujiRumors, but still has to hit the market.
Anyway, a big success… also considering that with every Instax camera/printer Fujifilm sells, they keep up making money afterwards thanks to the (not cheap) instant film customer have to keep up buying.
But Instax is fun, as we lately reported also here, it can be a cool idea to use at weddings (or any party), it makes beer tastier (not kidding) and I use it a lot on my travels, because it's a perfect tool to help to create connection with the locals and get a nice picture of them :) . Check out our Instax for Travels forum thread.
Instax Share SP-3 Square Printer Reviews
Older links, shared already in the SP-3 Live blogging
NEW: Instax Share SP-3: AmazonUS, BHphoto, Adorama
Instax Square Film: AmazonUS, BHphoto, Adorama
Fujifilm Instax Square SQ10: BHphoto, Adorama, AmazonUS
Fujifilm Instax Share SP-2 Printer: BHphoto, AmazonUS, Adorama
Instax Wide Monochrome: BHphoto, Adorama
Instax Mini Monochrome: Adorama, BHphoto, AmazonUS
On my travel through Bali 2 years ago… kids loved to get a little print. :)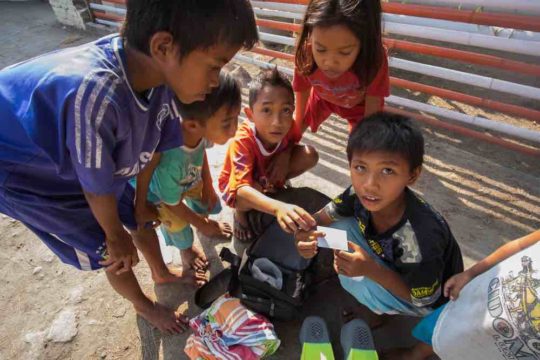 FujiRumors works 365 days a year, 24×7, to keep you guys updated non stop… even while backpacking through Bali :)