The Rise of Instax: From 100k units sold in 2004 to 5 million in 2015 :: Expected 1.4 million digital camera sales in 2015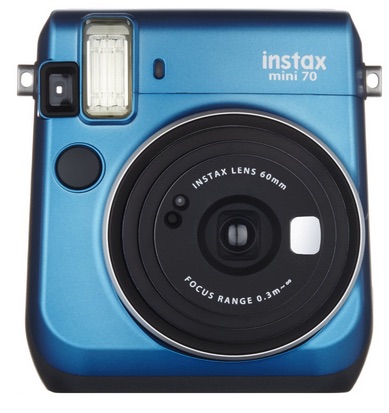 the Instax Mini 70 – latest addition in Fuji's Instax World Line-up
_ _ _
In the internal battel, Fuji X-digital Vs. Fuji Instax-Film, the latter wins hands down.
You might wonder why we should care about the success or not of Fuji's Instax cameras. Well, easy: the terrific earnings Fujfilm makes with Instax are fueling the development costs of the X-series cameras! Without Instax, Fuji's imaging division would hardly be profitable.
The Wall Street Journal published some numbers:
100.000 Instax Cameras sold in 2004
5 million expected instant-film camera units sold in 2015 (compared to the 1.4 million digital cameras expected to be sold in 2015)
expected 6.4 million instant-film cameras sales in 2016
30% Instax sales in Asia, 30% sales in USA, 15% sales in Europe
No suprise that over the last few years, the OVERALL camera ranking at AmazonUS is dominated by Fujifilm Instax Products.
So, the name, Fujifilm is still justified.
I remind you how The New York Times said in 2013, that from 2011 (Fujifilm X100 launch) to 2013, Fujifilm sold 700,000 X-series cameras.
You can read the whole story about the very interesting rise of Instax at the Wall Street Journal.