DOWNLOAD NEW Firmware for X-Pro1, X-E1, X-A1/2, X-M1, XF50-140 and XF100-400 :: Improved AF for X-E1 & X-Pro1 with 100-400 + 50-140!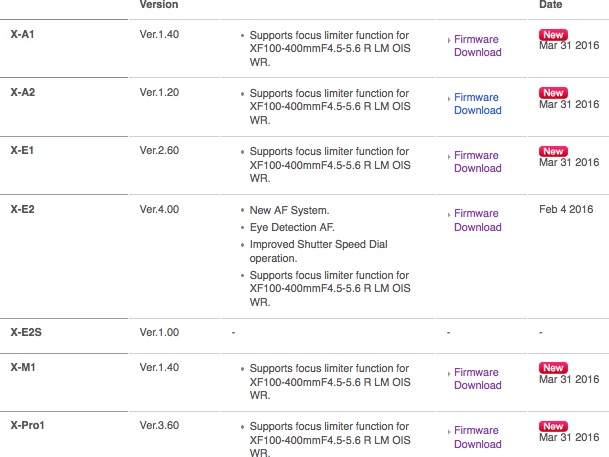 [wysija_form id="1″]
NEW FIRMWARE

Fujifilm just relased new Firmware updates for X-Pro1, X-E1, X-A1/2 and X-M1 to support the focus limiter function on the XF100-400.
They also released a new Firmware for XF100-400 and XF50-140 to improve AF when mounted on X-Pro1 and X-E1 cameras.
"AF tracking performance on AF-C and Movie mode will be improved when they [XF50-140 & XF100-400] are attached to FUJIFILM X-Pro1 or X-E1. "
Download the Firwmare here.