Clarification: Fujifilm Instax Square SQ10 Hybrid digital/film (with USB-Charging) and Instax Square SQ Film Only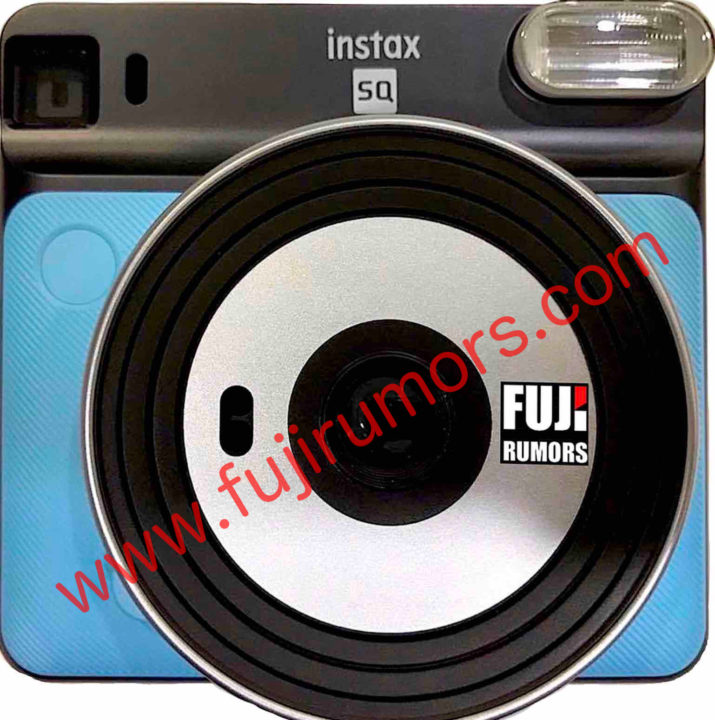 Whops… seems I mixed up something yesterday regarding the Instax Square rumors. Sorry, I'm going to correct it today :)
2 days ago I've reported about the first leaked image of the Fujifilm Instax Square SQ10. The image showed a LCD screen on the back and 6 buttons.
I've immediatly contacted sources, who confirmed our suspects: the Instax SQ10 is a digital/film hybrid instax camera. In fact, sources also told me that the Instax SQ10 will have a microSD card slot.
During the talk with a source, I also aksed if there will be other Instax Square versions. The source confirmed, and promised me an image for the day after of the Instax SQ… and so it did.
I've shared the image of the Instax SQ here on FujiRumors yesterday, and for some mysterious reason I told you it will be hybrid camera.
But actually the source never said this. It only send me the picture of another Instax Square version (the Instax SQ), without adding any comment. So, when yesterday I wrote you it will be hybrid, the source was so kind to contact me again today and tell me I'd better correct that. Only the Instax Square SQ10 will be hybrid. The Instax SQ instead will be film only.
And btw, the source added another detail: the Instax Square SQ10 will have USB-charging (in addition to the micre-SD card slot)
ok… now I think it's time for me for a little break. I'm going to grab my dog, my camera, and go out a bit ;)

Fuji X Forum, Facebook, RSS-feed and Twitter
courtesy of MickO here