Instax Goes Hybrid: Fujifilm INSTAX Square Will have a Micro SD Card Slot – UPDATE: Fujifilm Confirms This Rumor :)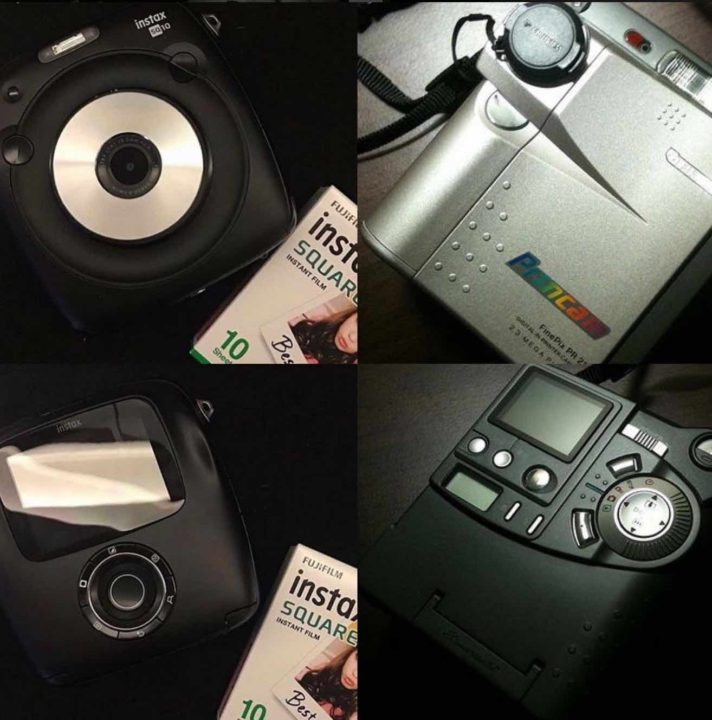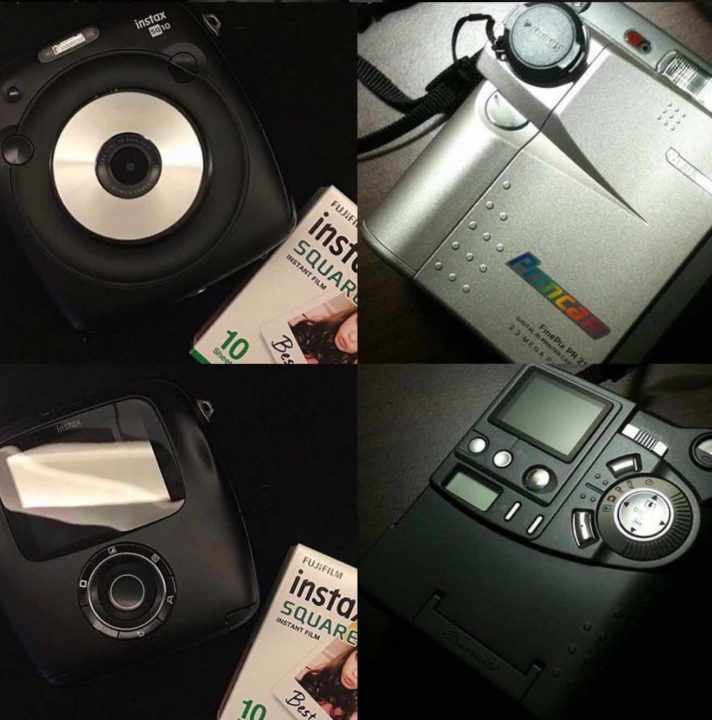 UPDATE: Fujifilm just confirmed this rumor on their instagram :) They write: "instax_squareIt's not the first time Fujifilm combined a digital camera with an Instax Camera. Fujifilm Finepix PR21(1999) vs Fujifilm Instax Square SQ10 2017)"
Just yesterday I've shared the first images that originally leaked on facebook by a Taiwanese store (copied on instagram later on).
Anyway, the images show the cute Instax SQ10 printer, which, btw, will not be the only Instax Square printer Fujifilm ;) . No big deal, we are used to Fujifilm launching several variations of Instax products (including Hello Kitty versions).
What made all of us curious, was the huge LCD screen on the back, which seemed to indicate that the camera could be a digital/film hybrid.
So I did my homework, and now I can tell you that the Instax Square camera will have a MicroSD card slot. So it seems your images can be stores digitally. If this is correct, then I have mixed feelings about it. I mean, part of the film-charm is that you snap your image, and whatever comes out of the box, that's it: unique!
and btw… if the Taiwanese stores leaks further images, I'll let you know ;)
courtesy of MickO here