Fujifilm X-Pro3 Coming with Unique Tilt Screen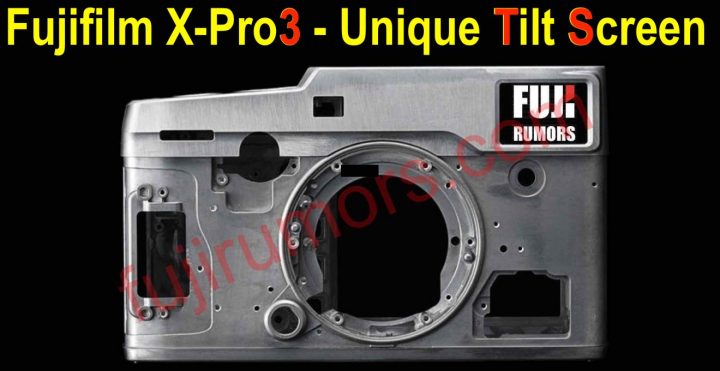 Fujifilm X-Pro3
According to our trusted sources, the Fujifilm X-Pro3 will feature a "unique" tilt screen.
Not a fully articulating one (like we know it from Panasonic cameras), not a 3 or 2 way tilting one of current Fujifilm cameras, and not even the smart Fujifilm X-T100 tilt screen, but something different.
Hey guys, if I open the rumor season now, will you follow me on Facebook, Flipboard, RSS-feed, Twitter, Youtube?
And for more private stuff, check out my Instagram page?
Our X-Pro Owners Group