FUJIFILM Firmware Updates Coming in June for X-T4, X-A7, GFX100 and More?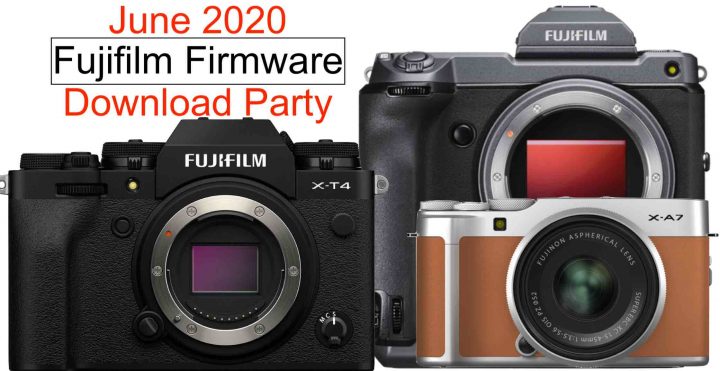 It looks like June will be a interesting month, when it comes to Firmware updates.
Yesterday we reported about a free ProRes RAW Video Firmware update coming for Fujifilm GFX100.
Now we get hear reports that also the X-A7 should get an update, as well as the Fujifilm X-T4 (this one scheduled for the end of June).
I don't know yet, if other cameras will get an update.
But keep in mind:
If there is one thing that Fujifilm can easily delay at any point in time, it's firmware updates. If they feel it is not ready for their planed released, they will simply move it back a few weeks.
But what I know surely, is that the very same second Fujifilm Japan releases the firmware, you will read about it on FujiRumors.
Hence, make sure to follow FujiRumors on Patreon, Facebook, Instagram, RSS-feed, Youtube, Flipboard and Twitter
X-T4: BHphoto, AmazonUS, Adorama, FocusCamera
GFX 100: B&H Photo, AmazonUS, Adorama, Focuscamera