Fujifilm GFX100 will Get Free ProRes RAW via Firmware Update Soon and Unclear if X-T4 will Get it Too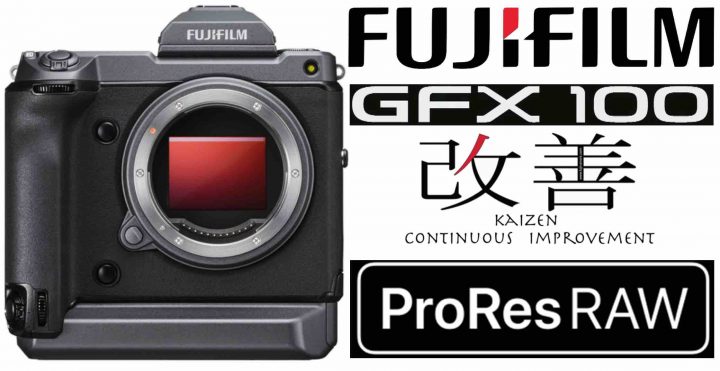 We received report (thanks), that Fujifilm will soon release a free firmware update for Fujifilm GFX100, which will add ProRes RAW capabilities to Fujifilm GFX100.
ProRes RAW is a new codec released by Apple, that allows for much smaller video file sizes than before, while retaining the higher quality video data rates and editing capabilities, of the original Uncompressed RAW video.
If the Fujifilm X-T4 will get it too, it's still unclear. But we know, those things are always harder to achieve with X Trans sensors (such as pixel shift, too, for example).
Speaking of pixel shift, that's also to come with a firmware update on Fujifilm GFX100, but I am not sure when this will happen. Fujifilm is still working full power on it. It will be released, only when ready.
Looks like the Fujifilm GFX100 will be covered with lots of Kaizen firmware love!
Join FujiRumors on Patreon, Facebook, Instagram, RSS-feed, Youtube, Flipboard and Twitter