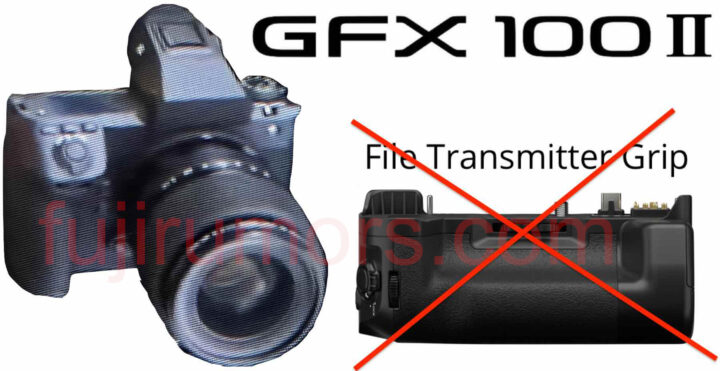 Today I've learned a lesson.
Which lesson? I will tell you at the bottom.
First you have to know that so far we have spotted three camera registrations in the first half of 2023.
FF220002 = Fujifilm X-S20
FF230001 = very likely Fujifilm GFX100II
FF230002 = yet unknown
And because it takes Fujifilm between 1-4 months usually to release gear after registration, this would mean all three should come within this year.
And here comes the problem.
Given the lack of rumors about the third camera supposed to come in 2023, I told you yesterday here that I believe the registration could be for the vertical file transmitter grip for the GFX100II, but making clear that's not a rumor, just a speculation of mine.
But after I've shared the video trusted sources (thanks!!!) reached out to me and corrected my speculation telling me this:
there will not be a file transmitter grip for the GFX100 II
Frame-io Camera-to-Cloud (C2C) integration will be possible using the GFX100II body only
Now this is huge news. Consider that the FT-HX File Transmitter Grip for X-H2/S costs $1,000, a staggering $600 more over the regular X-H battery grip.
But what in the X-H world costs you $600 extra to get access to (frame.io C2C), you'll get it built into the Fujifilm GFX100 II body for this price here.
And you know what that means.
It means that I have to get back at work to try to find out what the FF230002 is ;).
Lesson learned?
I have learned the lesson that I better don't make any speculations, but just follow blindly the rumor-path my sources share with me.
So I will do just that.
By sharing more big rumors still before the launch of the GFX100II.
Fujifilm X Summit September 12 at 5 AM New York Time
GFX100II Rumors & More
Follow FujiRumors on
Fujifilm Facebook Groups