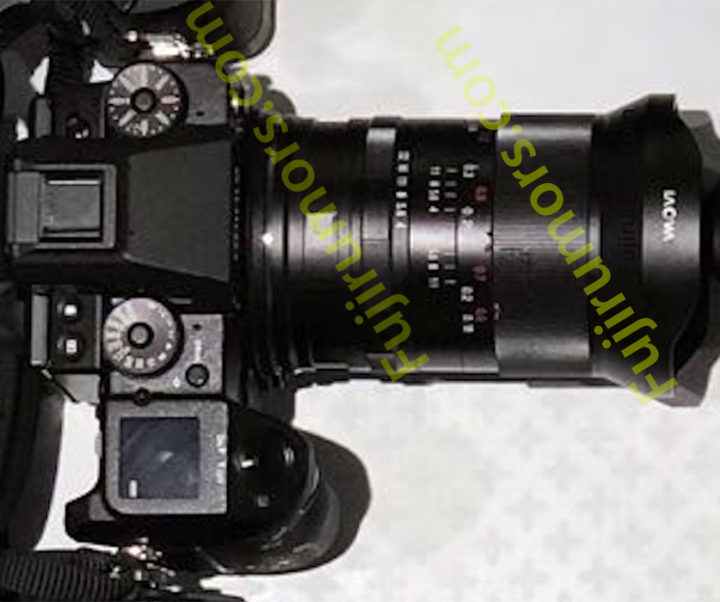 Hey guys… after a rumor shared just a few hours ago, I am back already, with yet another one :).
This time with a rumor regarding the Fujifilm GFX 50S… or better, a new lens for the Fujifilm GFX 50S.
What you see above, is the first leaked image of the Venus Optics Laowa 17mm F4 for Fujifilm GFX.
If you really like breaking rumors and leaked images, do make sure to follow FujiRumors on Facebook, RSS-feed, Instagram, Youtube and Twitter… we have much more to come :)
And don't forget to join our Fujifilm GFX facebook group and follow our Fujifilm GFX facebook page.
In the Fujifilm APS-C X World, I hear the Laowa 9mm F2.8 enjoys huge pre-orders, and shipping to customers just started at VenusLens here. Only after all pre-orders at VenusLens have been fulfilled, the lens will be available at BHphoto, Adorama, AmazonUS
Fujifilm GFX: BHphoto, Adorama, AmazonUS
Fujinon GF 250mm F4: BHphoto, Adorama, AmazonUS
Fujinon GF 1.4x Teleconverter: BHphoto, Adorama, AmazonUS
18mm Macro Extension Tube: BHphoto, Adorama, AmazonUS
45mm Macro Extension Tube: BHphoto, Adorama, AmazonUS
Fujinon GF 45mmF2.8: BHphoto, Adorama, AmazonUS
Fujinon GF63mmF2.8: BHphoto, Adorama, AmazonUS
Fujinon GF32-64mmF4: BHphoto, Adorama, AmazonUS
Fujinon GF120mmF4 Macro: BHphoto, Adorama, AmazonUS
Fujinon GF 110mm F2: BHphoto, AmazonUS, Adorama
Fujinon GF 23mm F4: BHphoto, AmazonUS, Adorama
Fujifilm GFX VG-GFX1 Vertical Battery Grip: BHphoto, Adorama, AmazonUS
Fujifilm GFX EVF-TL1 EVF Tilt Adapter: BHphoto, Adorama, AmazonUS
Fujifilm H Mount Adapter G for GFX: BHphoto, Adorama, AmazonUS