CamFi Adds Wireless Tethering Support for Fujifilm Cameras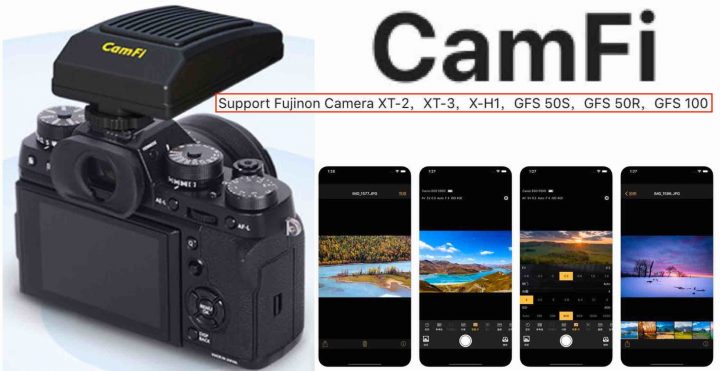 A few days ago, CamFi has just released a new version of their wireless tethering app that adds support for the following Fujifilm cameras.
Fujifilm X-T2
Fujifilm X-T3
Fujifilm X-H1
Fujifilm GFX 50R
Fujifilm GFX 50S
Fujifilm GFX 100
CamFi products can be found at BHphoto and AmazonUS.
You can download the CamFi App at the Apple Store here and at Google Play Store.
What's New
Apr 3, 2020
Version 3.7.1
Support Fujinon Camera X-T2, X-T3, X-H1, GFX 50S, GFX 50R, GFX 100
Support Sony a6100, a6600
Support Canon 90D