Adorama Offers Crazy $300 Discount on Fujifilm XF23mm f/1.4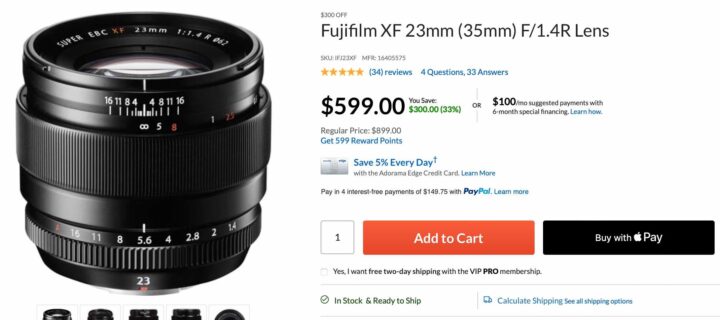 Ok, there is the official deal on the Fujinon XF23mm f/1.4 R that gives you $150 savings.
But that seems not to be enough for Adorama, who doubled the savings for Black Friday and now sells it with a $300 discount!
You can get the super-discounted XF23mmF1.4 at Adorama.
Look, I often talk here how much I love the XF35mmF1.4 or the my XF27mmF2.8, but it is also true that often, in the moments when it matters most, such as when I photographed the wedding of my best friend or when my son was born, the XF23mmF1.4 R was my go-to lens, and in case of my son's birth, even the only lens I took with me.
Versatile (23mm), fast (f/1.4), fun (focus clutch)… it has never let me down in the moments that mattered most to me.
Dedicated Black Friday Pages