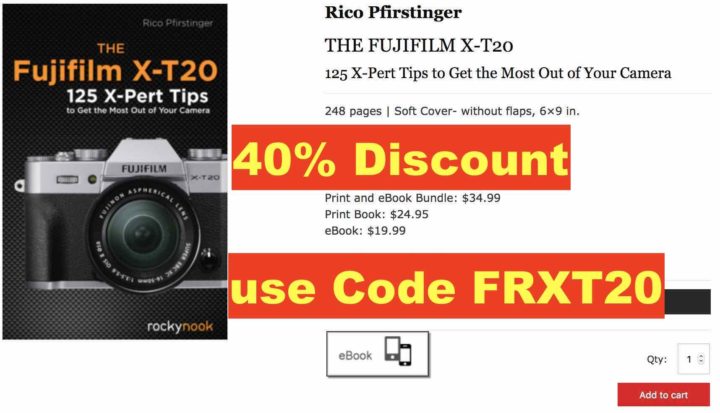 Rico's eBook "The Fujifilm X-T20: 125 X-Pert Tips to Get the Most Out of Your Camera" is now available for download at RockNook here.
You will save 40% if you use discount code "FRXT20".
Buy puchasing your copy at RockyNook, you'll get the eBook in multiple Formats (Kindle, ePub, PDF) and DRM-free.
You can also get it at AmazonUS here (Kindle only + with DRM + more expensive than with FR-discount code at RockyNook)