Which X Gear Do You Own? (includes Third Party AF lenses) – POLL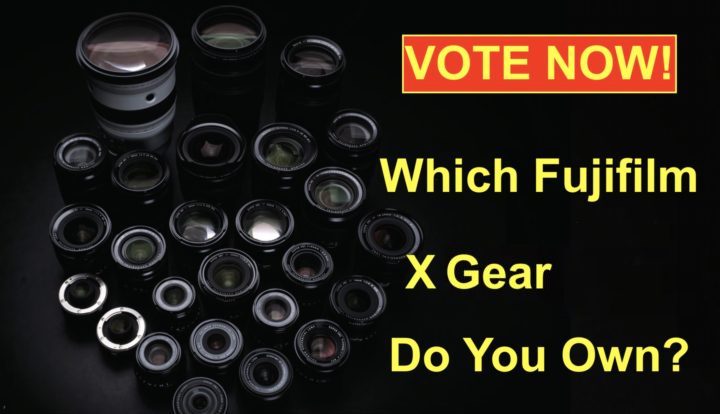 This survey is for the 91% of FR-readers who own X series gear.
Not only Fujifilm has launched new cameras and lenses (although sadly many of them are often not available due to parts shortage), but also more third parties are now offering X mount autofocus lenses, for example the (currently discounted) Sigma trinity, the latest Tamron lens, the new Samyang and more.
So I was curious to see how the new entries eventually shifted the ranking of the most owned X gear among the FujiRumors community we made last year here.
Feel free to vote the surveys down below.
Important Note: If you pre-ordered any of the gear listed below and just wait to get it shipped, you qualify as owner.
Important Note II: I include AF lenses from third party manufacturers
Follow FujiRumors on Facebook, Instagram, RSS-feed, Youtube, Flipboard and Twitter.
100% Fuji Colors Power
Rumors and Discussions

VOTE NOW

Loading ...
_ _ _

Loading ...