91% LOVE for Fujifilm X Series – VOTE NOW Which X Gear do You Own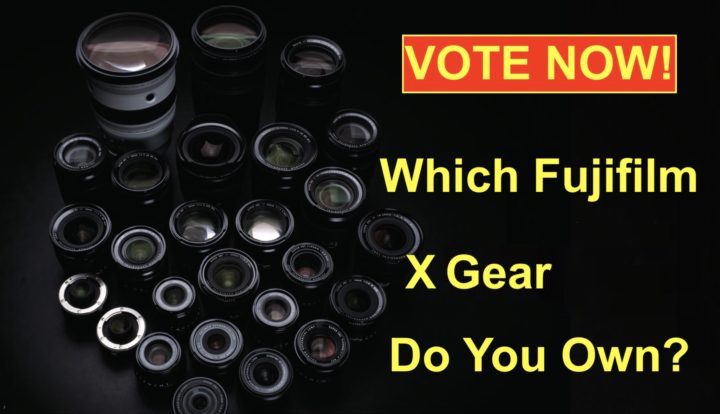 A lot we talked about the tremendous success of the Fujifilm GFX100S and we saw it pushing the GFX system ownership of the FujiRumors community from 3% to 13% overnight.
But here is another fact: Fujifilm X series is and remains the King here on FujiRumors, with 91% of FR-readers owning an X series camera.
That does not come surprising to me, as the X series is and will remain the best balanced system of all out there in terms of size, price and performance ratio.
Hence, I decided to make the same survey we did for the GFX (which GFX gear do you own) also for the X series.
Feel free to tick the X gear you own down below.
Important Note: If you pre-ordered any of the gear listed below and just wait to get it shipped, you qualify as owner.
Important Note II: I include AF lenses from third party manufacturers Zeiss, Viltrox and Tokina

Loading ...
_ _ _

Loading ...
_ _ _

Loading ...
_ _ _

Loading ...