POLL: Which Fujifilm System Do You Own?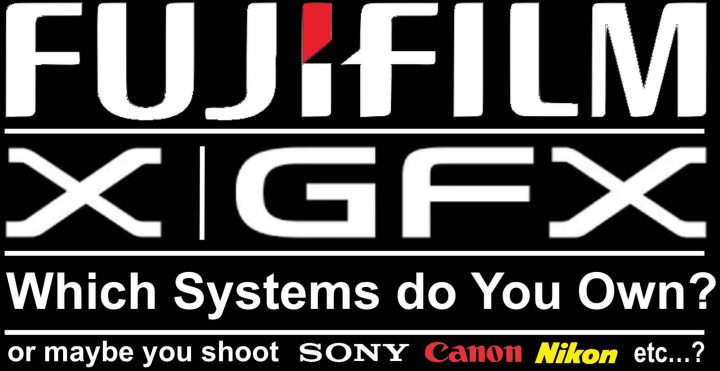 The Fujifilm team in Japan paid me a few hundreds of bucks to conduct a marketing research among their largest online community, the FujiRumors fellowship, aimed to investigate how many of you actually shoot X series or GFX series.
Just kidding :)
I've never received nor will ever receive a single penny from Fujifilm, so rest assured that FujiRumors is and will remain a space 100% independent from Fujifilm.
The true reason for the survey today, is just to satisfy a very personal curiosity.
I wondered how many of you guys own X series cameras and how many own GFX. Or maybe you chose to do it like me, and just own both system (I am waiting for my GFX100S to come). Some might even shoot Fuji + another brand. Whatever it is, feel free to vote the survey down below.
Because I have the impression things might have changed quite a bit compared to January 2019, when I made a similar survey and it turned out that only 3% of FR-readers actually owned a GFX camera.
But maybe I am wrong with my impression. The survey below will show that.
IMPORTANT NOTE: If you pre-ordered the GFX100S as your first GFX camera, and just did not get it shipped yet, you can drop your vote as GFX owner.

Loading ...
Whatever System You Own, we Have a Group for You!
The Fastest Growing Fujifilm Group
Join Our Owners Groups
Join Our Facebook Pages