Which Fujifilm X and GFX Gear do you Own and Which Lens do You LOVE Most? – POLL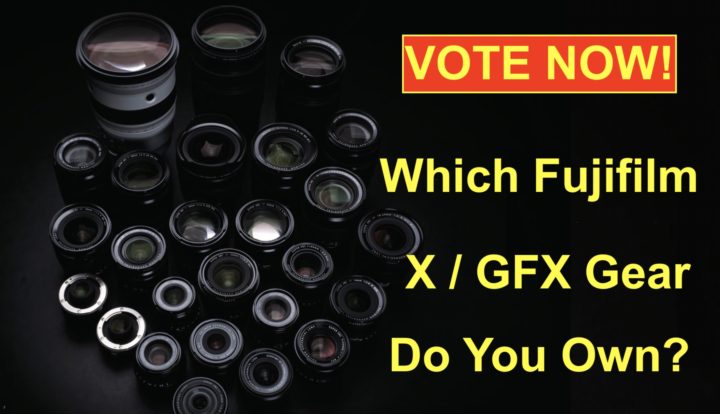 I have a curiosity: which Fujifilm X and GFX do you own and use, as well as what kind of photographer are you?
We have launched the "most owned Fuji Gear" poll also on our Fuji X Forum here. Hundreds have already voted, so check out the results in this thread.
Before you vote on the gear, please tell us if you are:
Pro Photographer = majority of your incomings comes from photography
Enthusiast

Amateur
Also tell us, what kind of photography do you do, so we can see in which genres you guys use your Fuji cameras most.
Follow FujiRumors: Facebook, Instagram, RSS-feed and Twitter.
Our Owners Groups: GFX User Group / X-T User Group / X-H User Group / X-E User Group / X-Pro User Group / X100 line Group
Our Facebook Pages: X-T Page / X-H Page / GFX Page
VOTE DOWN BELOW

Loading ...
_ _ _

Loading ...
_ _ _

Loading ...
_ _ _

Loading ...
_ _ _

Loading ...
_ _ _

Loading ...
_ _ _

Loading ...