BCN Ranking: Fujifilm's Rise Continues and Getting Closer to Canon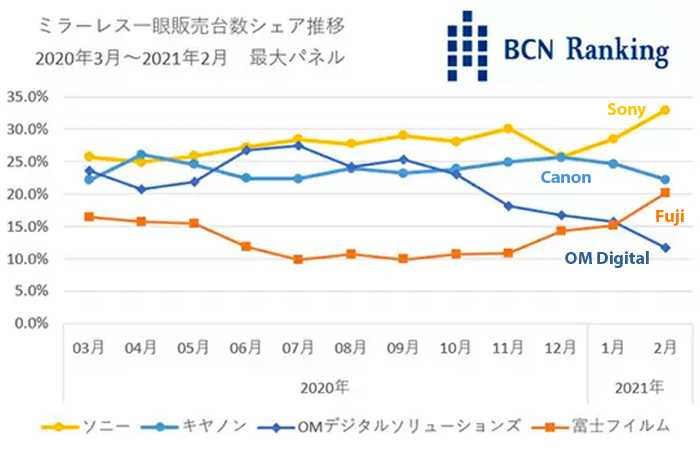 We recently compared the BCN data for the entire 2019 vs 2020, and we saw that Fujifilm lost less than other brands in terms of camera sales in 2020 compared to 2019.
Now 2021 seems to have started strong for Fujifilm, as the BCN ranking for February shows.
In fact, they passed OM Digital (former Olympus) in the ranking and is now getting very close to Canon.
Keep in mind: BCN collects data of about 40% of the Japanese electronics and online stores.
via mirrorlessrumors vis BCN
The Fastest Growing Fujifilm Group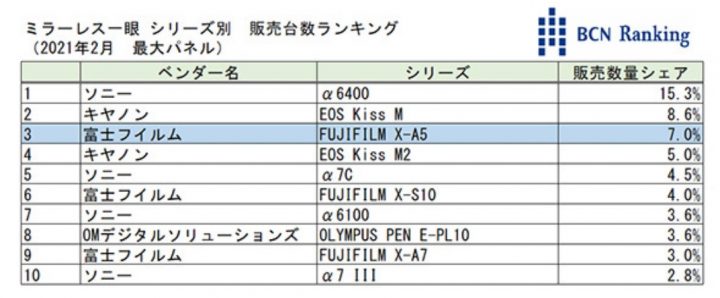 Join Our Owners Groups
Join Our Facebook Pages