Fujifilm GFX BOOM: 10% More GFX Owners on FR in Just 2 Years: Which GFX Camera (and GF Lenses) do You Own? VOTE NOW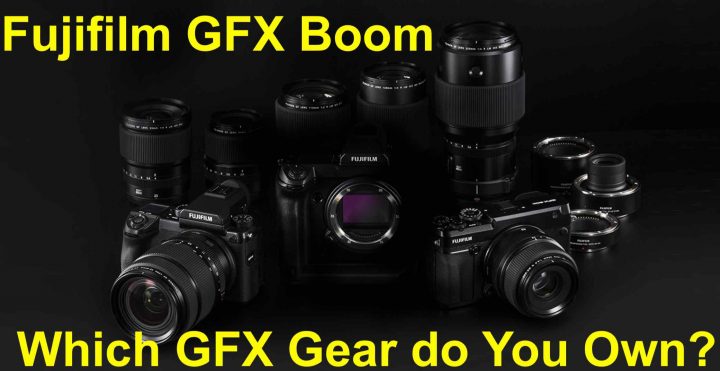 Well, I had the impression that the Fujifilm GFX shooters reading FujiRumors were more than the 3% of just 2 years ago.
But I wouldn't have expected this:
According to our latest survey, 13% of FujiRumors readers now own a GFX camera.
So now comes my next curiosity: which one is the Fujifilm GFX camera you chose to shoot with?
And since we talk GFX, I'll add a survey about on which lenses do you own. Also in this case, if you have a GF80mmF1.7 on pre-order you qualify as GF80mmF1.7 owner.
So, fellow GFX owners, feel free to drop your vote down below.
Also, you can let us know if you what kind of photographer you are.

Loading ...
_ _ _

Loading ...
_ _ _

Loading ...
_ _ _

Loading ...
Follow FujiRumors on Patreon, Facebook, Instagram, RSS-feed, Youtube, Flipboard and Twitter
Latest GFX Gear