Wasabi Currently Working on NP-W235 Battery for Fujifilm X-T4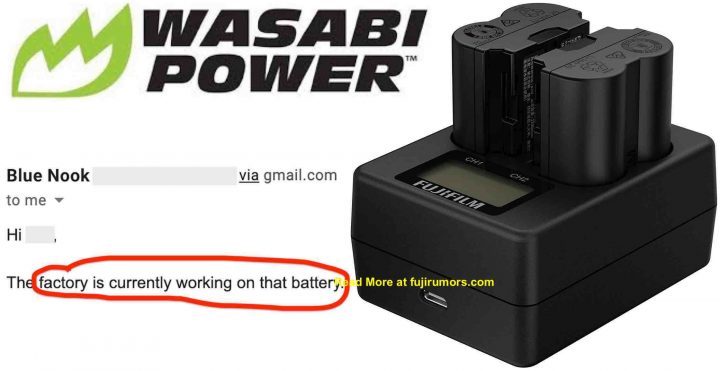 A FR reader contacted Wasabi/Blue Nook, asking if they plan to release NP-W235 batteries for the Fujifilm X-T4.
This is what Wasabi replied to him:
The factory is currently working on that battery. Unfortunately, we do not have an ETA on when it will be available.
Wasabi is arguably one of the most appreciated third party Fujifilm batteries and chargers manufacturer. I think (but I am not sure), they are sold as Patona in Europe, which is also my third party battery brand of choice.
You know: the Fujifilm X-T4 comes with a brand new NP-W235 battery. They aren't exactly the most affordable batteries, but considering that they do perform significantly better than the older NP-W126/S batteries for about the same price, I think that they are worth the money. But nice to see Wasabi coming with some more affordable options.
See all Wasabi products for Fujifilm on this dedicated AmazonUS page.
FujiRumors is on Patreon, Facebook, Instagram, RSS-feed, Youtube, Flipboard and Twitter
→ Top X-T Community: Fujifilm X-T facebook group
→ Top X-T Page: Fujifilm X-T Page