Fujinon XF 27mm f/2.8 R with Aperture Ring Listed at Some Stores: A Dream Come True or a Sweet Illusion?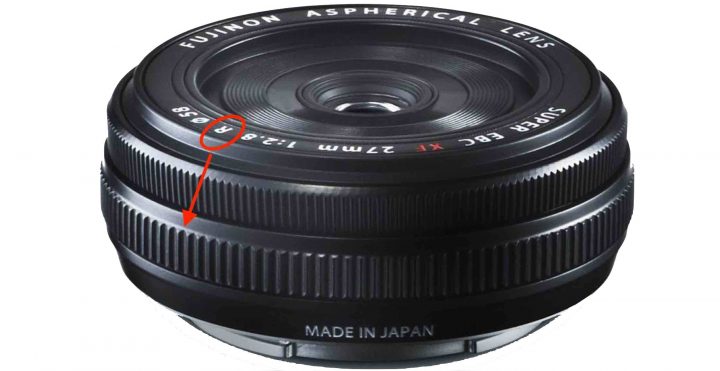 A FR-reader contacted me, informing me that it's a while now that several stores worldwide list the Fujifilm XF27mm f/2.8 R, where "R" stands for "aperture ring".
As a happy owner of the Fujinon XF27mm f/2.8, a MK II version of this lens with aperture ring would be a dream come true!
But you know, I run this blog since a long, a very long, time. I shared my Fuji passion on FujiRumors, when probably most of you didn't even know the X series existed. And I remember everything of this long journey.
I remember also this:
Back in 2013, when the Fujinon XF27mm f/2.8 was not yet officially announced, Fujifilm showed 27mm mock-ups around at various photography fairs. The mock-ups had indeed an aperture ring, as you can see here.
But at the end, the final version came out without an aperture ring.
So what's going on now?
Well, as much as I'd love to believe that this is some sort of leaked image of an upcoming XF27mm f/2.8 with aperture ring, at this point in time I believe more that this is just an error. Probably a pre-release mock-up rendering by Fujifilm, that found its way in the final specs sheets distributed to retailers and press, and hence kept circulating.
With that said, there will be two Mark II lenses coming in the next 10 months. If one of those would be the Fujinon XF27mm f/2.8 Mark II with aperture ring, that would make me very happy.
But so far, I do not know which are the two lenses… but it's a work in progress ;).
Join FujiRumors on Patreon, Facebook, Instagram, RSS-feed, Youtube, Flipboard and Twitter