Fujifilm X Lens Roadmap: Two Fujinon MK II Lenses Coming Between Now and March 2021 plus XF50mmF1.0 and XF70-300mmF4-5.6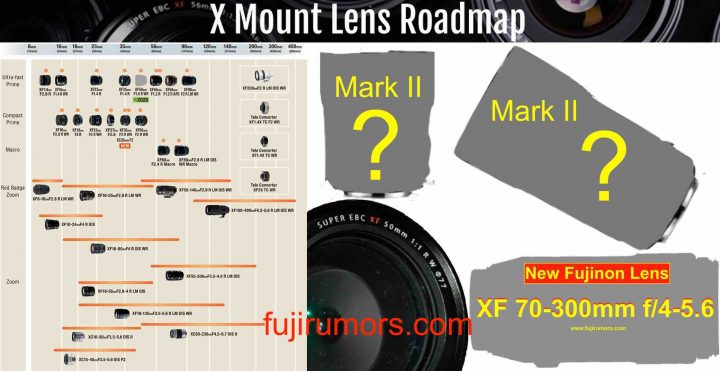 You might remember, how back at the awesome Fujifilm X summit in February, the Japanese Fujifilm manager said there will be 4 new lenses coming within the next 12 months.
One of them is the Fujinon XF50mm f/1.0.
FujiRumors investigated, and told you already a few weeks ago, that another one will be the Fujinon XF70-300mm f/4-5.6.
And now, thanks to a trusted source, we can tell you that the remaining two lenses will be Mark II versions of existing lenses.
So, from now to March 2021 we will get:
Fujinon X mount MK II Lens
Fujinon X mount MK II Lens
Whenever I can, I will let you know, which one will be updated (I honestly do not know at this point in time). But don't miss it when it happens, and follow FujiRumors.
Our Owners Groups
Our Facebook Pages