Viltrox 85mm F1.8 Autofocus Lens for Fujifilm X Pre-order Available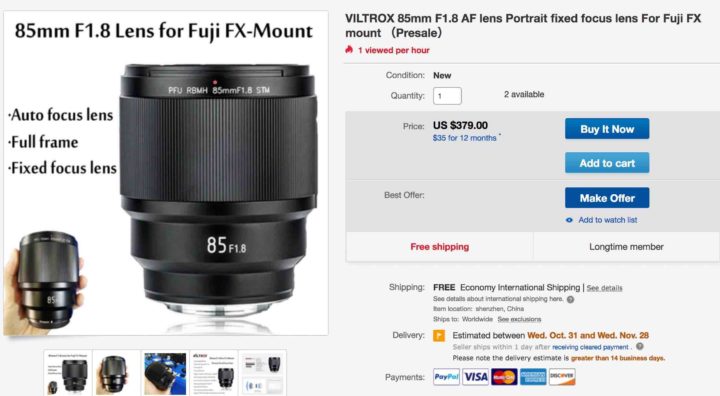 Viltrox 85mm F1.8
The Viltrox 85mm F1.8 autofocus lens for Fujifilm X is now available for pre-order at eBay here. Shipping is expected between the end of October and the end of November.
At Photokina, I went hands on with a pre-production Viltrox 85mm F1.8 AF lens using a Fujifilm X-H1, and I share an autofocus video as well as JPEG and RAW samples to download here.
Remember that Viltrox also offers a CanonEF to Fujifilm X smart adapter, as we already reported back in July. You can read all Viltrox Smart Adapter AF for Fujifilm AmazonUS customers reviews here.