Toshihisa Iida: "Fujinon XF50mmF1.0 Coming This Year, Well Balanced used on X-T4"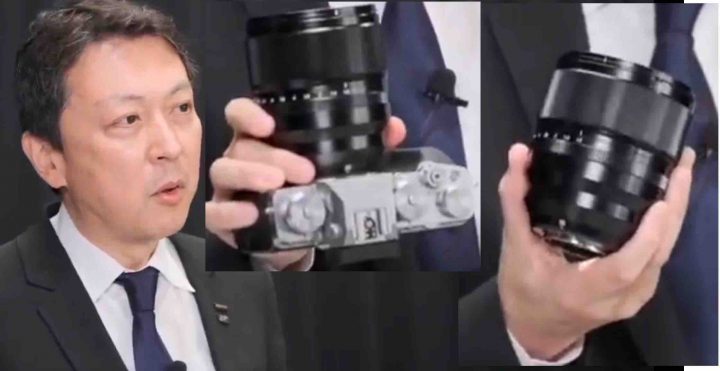 Fujifilm manager Toshihisa Iida introduced the Fujifilm X-T4 and teased the Fujinon XF50mm f/1.0 at a recent online 1 hour and 36 minutes event for Fujifilm India. Here is what he says:
X-T4 has new and more accurate IBIS, bigger battery and new shutter mechanism
Fujifilm colors are "memory colors" (more about it here)
Fujifilm has a long history with lens development. It's one of the only 2 companies in the world, that can develop broadcasting lenses
he shows a early working prototype of the Fujinon XF50mm f/1.0 (image below), world first f/1.0 lens with autofocus
Fujinon XF50mm f/1.0 will be launched this year
Still balances well on the Fujifilm X-T4
The very long event continues with a live Q&A session with Fujifilm India Product Team. Bad audio, half of it in Hindi… it's up to you ;).
FujiRumors is on Patreon, Facebook, Instagram, RSS-feed, Youtube, Flipboard and Twitter
→ Top X-T Community: Fujifilm X-T facebook group
→ Top X-T Page: Fujifilm X-T Page