Top Sellers 2019: Fujifilm X-H1 Glory, Viltrox Rise, Fujicron Love, Capture One Triumph and More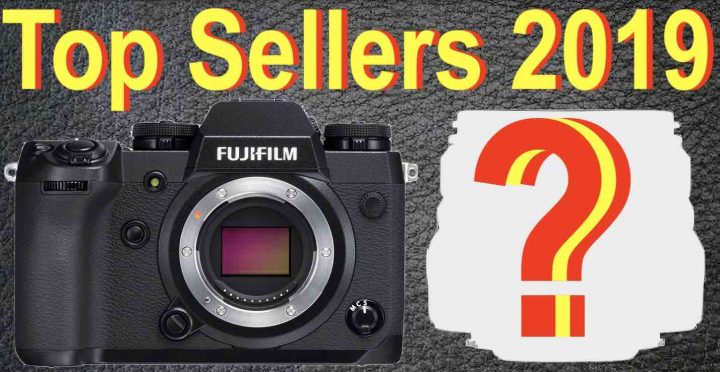 A long and exciting year is ending, and let's see which one was the favorite gear of the FujiRumors community in 2019.
Keep in mind this are the last days, where you can save big on most of the gear listed below. So make sure to check out the massive official Fujifilm X and GFX deals (exp. Jan.5)
TOP SELLING PRODUCT OVERALL
The Anker PowerCore+ 26800 PD are officially recommended by Fujifilm to charge your cameras, while in use or when switched off. All details here.
TOP SELLING ACCESSORIES

I bought the SanDisk 128GB dual USB-drive myself, as I own a MacBook Pro with USB-C only, but my school still uses computers with USB 3 and also on travels, when I need to print a flight ticket and ask the reception to do so, they usually do not have USB-C connection. This SanDisk 128GB dual USB-drive solved this problem, as it works with both, and is also extremely small.
It was the 4th best selling item this year, and I decided to add it in the list, to let you know that you currently save 62% on San Disk dual drive.
The textured rubber grip costs only $10 and you can see here how it improves the grip and also protects it.
TOP SELLING CAMERAS
Fujifilm X-T30 (but X-Pro3 would have deserved it, as I explain below)
The terrific rebate on X-H1 pushed it on the top of the ranking for 2019. The Fujifilm X-H1 is discontinued, but you still can find last samples in some stores. Check stock at BHphoto, Adorama, AmazonUS, Focuscamera.
The Fujifilm X-T30 made it on the ranking, thanks to a huge deal on AmazonUS that was evidently an error, which Amazon decided to honour.
But if it wasn't for the error X-T30 deal, the Fujifilm X-Pro3 would have taken that spot easily.
TOP SELLING LENS OVERALL
Last year this category was won by Laowa 9mm F2.8 Zero-D, but this year Fujinon takes back the top spot, with the much loved Fujinon XF35mm f/2.
TOP SELLING FUJINON X LENSES

Small, affordable, great quality: that's the winning formula of Fujicron line, which is an absolute favorite for you.
The Fujinon XF 16-80mm f/4 enjoys the advantage of being a brand new lens. Let's see if it will be in the ranking also next year.
TOP SELLING GFX GEAR
Huge interest also here on FujiRumors for the stellar Fujifilm GFX100.
Regarding lenses, GFX shooters went mostly either for super compact (GF50mm f/3.5) or super fast (GF110mm f/2)
TOP SELLING THIRD PARTY LENSES

Given the success of the Viltrox 85mm f/1.8 autofocus lens, I am sure many of us can't wait for the new Viltrox autofocus trinity to come early 2020.
The Meike Neewer 35mm F1.2 was already very cheap, but thanks to a further price reduction, it is now that cheap, that even more decided to give it a try.
TOP SELLING SOFTWARE

If 2018 saw the rise of Capture One among Fujifilm shooters, 2019 saw the final and definitive triumph!
And after a summer passed on my mountains and editing images, the inevitable happened: also FujiRumors left Lightroom for Capture One!
Luminar 4 is on a worthy and respectable 2nd place, and it will be the next software, I will deeply look into. Will it be able to dethrone Capture One for my editing? Stay on FujiRumors, and I will let you know ;).
Our Owners Groups
Our Facebook Pages